Featured Artist: Robert Baribeau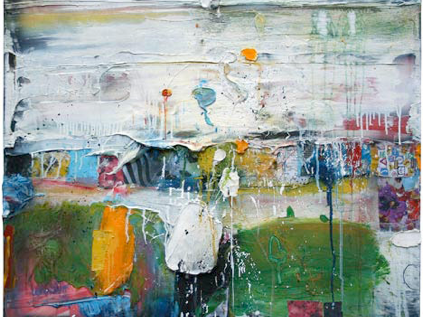 This abstract artist has a show in New York City at the Allan Stone Gallery from now until July 29th, and I thought if you happened to be in New York City in the next six weeks, might want to catch this show.  It spans 30 years of Robert Baribeau's work.
These works are considered abstract landscapes, which I also do a lot of myself, and these, like mine, are brighter and more colorful than most.  They are mostly mixed media with acrylic, and the largest is 60" x 84", but they are also as small as 6" x 10".