Movie Review: The Holiday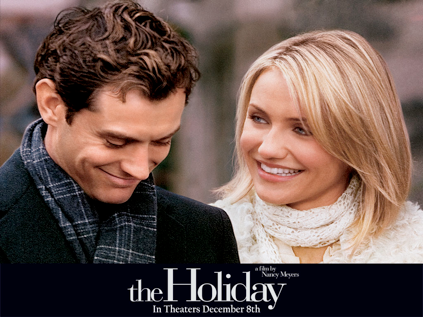 We just saw this 2006 film about two unhappy woman alone at Christmas who don't know each other but do a house swap through the internet between England and L.A. in order to mutually get away from themselves.  In the process they meet new people and things begin to look up. 
If you can overlook the fact that the two above had sex before even a conversation, the two below balanced them by taking the opposite approach.  It is good to watch all four of these characters move on from a past that is hampering them. There is an additionally sweet side story about a 90 year old man that I think makes the film.  I'd give this film four stars, but I could watch Jude Law in this multiple times!  If you haven't yet seen this movie, add it to your list; you'll be glad you did.