Celeriac, Cauliflower, Parsnip, and Bean Mash (Recipe)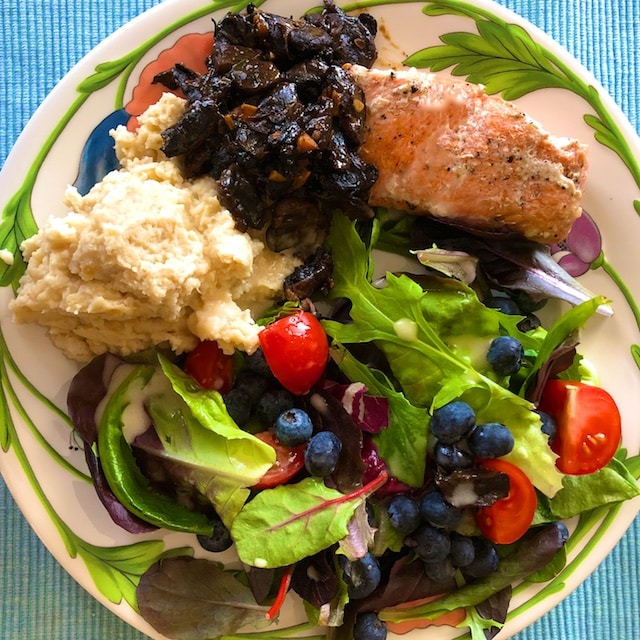 Looking for a less carb dense option to mashed potatoes that still tastes great but has that same lovely texture? Here it is, complete with some protein from beans. It is just as easy as mashed potatoes, and the leftovers are good too.
(If you are not vegan, you can substitute different types of milk if you prefer, and a bit of butter for the olive oil.)
Celeriac, Cauliflower, Parsnip, and Bean Mash (Recipe)
2 cups of celery root, peeled and diced
2 cups chopped cauliflower or cauliflower rice
1 cup parsnips, chopped
1 cup cooked white beans
5 cloves of garlic, peeled
3/4 cup unsweetened almond milk
1 teaspoon olive oil
salt and pepper to taste
Cover the celery root, cauliflower, parsnips, and garlic cloves with water, and place the pan over medium hot heat. Bring to a boil and then simmer for about 15 minutes until the vegetables are tender.
Drain the vegetables and place them in a food processor along with the white beans. Pulse until lightly chopped and then add the almond milk, olive oil, salt, and pepper. Whirl on high until you have a creamy smooth mixture.
Serve warm.