Poem by Woodruff Smith: Genesis 1 or Genesis 2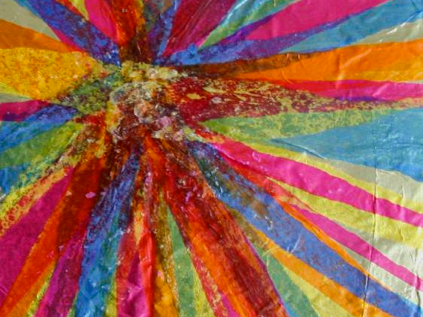 Genesis 1 or Genesis 2
Where did it begin
This idea called you?
In Genesis 1,
Or Genesis 2?
Which one of these concepts
Will prove to be true?
If you know what is what,
Do you know who is who?
In Genesis 1 in the 26th verse
There's a man with never a taint' of a curse.
But in Genesis 2 in verse number seven
There's a dust man conceived…
He'll never see heaven.
So it really comes down
To which one you will claim,
What thou see'st thou be'st…
So what is your name?
There they both stand.
Which one is you?
Is it immortal man one,
Or mortal man two?
If you're immortal man
You know what you're worth.
For according to law
You'll inherit the earth.
But if you're just a mortal
And made out of dust…
Is there anything to you
That's worthy of trust?
No, the thing they call man
In Genesis 2
Is the dream of the dreamer.
It never was you.
So know what you are.
Take your place in the sun,
You're the immortal man
Of Genesis 1.
by Woodruff Smith, CS