Resistance and Oil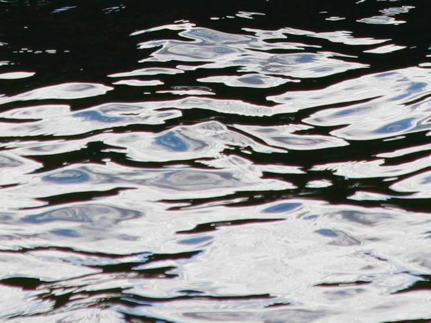 I am so grateful to have been to Creative Arts Camp this year! It was just what I needed and I want to thank everyone there for facilitating for me an "oil change" of a spiritual proportion. Let me explain.
Many years ago now, I was working on a major church project that was an important and positive progressive step but was strongly resisted by many. When resistance had become almost overwhelming, I asked God to show me what I needed to know. He showed me in a way that I totally understood what I needed to do, and that I've always remembered ever since.
We had a dilapidated Volvo at the time, and I had a toddler and a baby in the backseat. One day, when the oil light on the dashboard came on, I pulled into a gas station to get it looked at. The next thing I knew, the full service guy at the gas station was screaming at me from the top of his lungs. "Hey, you stupid lady! You've got kids in there," he shouted. "Don't you know what happens when you run out of oil? Resistance builds up in the engine and then it explodes!"
Sometimes our angels come as bellowing men in greasy overalls. I heard exactly what I needed to know. Resistance = lack of oil. This I could understand. This I knew what to do with.
The glossary definition of oil in Science and Health with Key to the Scriptures by Mary Baker Eddy is, "Oil: Consecration; charity; gentleness; prayer; heavenly inspiration." This is very helpful when thinking about all those Bible stories where oil plays a part, but I also immediately saw that it related perfectly to the little formula handed down to me from on high by the red faced man in front of me.
Finally I knew exactly what I needed to bring to bear for the resistance to disappear, and after applying that metaphoric oil by the truckload, all the skids were greased, and the opposition melted away. The project was completed to the benefit of all.
I thought of all this on the way home from camp when trying to describe how good the time had been for me. I found myself articulating that I had gone and gotten an oil change.
There was all kids of resistance mounting to try and prevent me from going to Creative Arts Camp this year. Professional and family obligations were more clingy and needy than usual. I was just back from a trip for my father's memorial service, the kids were just starting school and there were some wrinkles with that, there had been a hurricane with leaks to deal with, and my house was a mess. I had some huge practice cases. I was coughing. Going to paint beside a lake did not seem like the priority. Several times to various people I offered to stay home if that was best.
I didn't see it as resistance until I actually got to camp and saw how clearly I needed that time away. The oil simply flowed in. Every vestige of resistance left. I am renewed and ready to go! I can't begin to express enough gratitude for this recent oil change…