My Article About Graduation in the Christian Science Monitor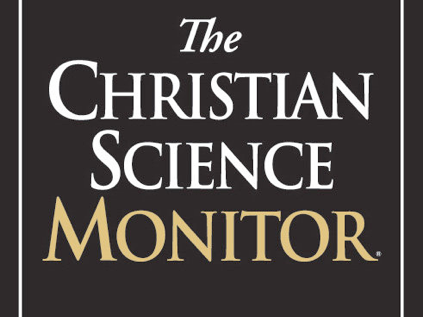 I wrote an article about graduation titled Graduation – A Time of Renewal that was printed today in the Christian Science Monitor.  You can read it online here, or below:
Graduation – A Time of Renewal
Looking out over the expansive green sward punctuated with chairs for both the graduates and proud parents, a hymn suddenly came to mind. I had never before associated this hymn with graduation, but it encapsulated the moment perfectly. My heart swelled as I thought about the words of the last three verses, as they applied to what I was seeing before me:
From hand to hand the greeting flows,
From eye to eye the signals run,
From heart to heart the bright hope glows,
The seekers of the Light are one:

One in the freedom of the truth,
One in the joy of paths untrod,
One in the heart's perennial youth,
One in the larger thought of God; —


The freer step, the fuller breath,
The wide horizon's grander view;
The sense of Life that knows no death, —
The Life that maketh all things new.

(Samuel Longfellow, "Christian Science Hymnal," No. 218)
I felt no commencement speech could capture the essence and import of the scene better than that. 
While these graduates might not use that terminology, they are indeed "one" as seekers of the light, working toward a brighter world. Their warmth and enthusiasm were unleashed on the solemn occasion, bubbling over with salutations, euphoria, and grasped wisdom. They were surrounded by love, well wishes, new opportunities, as well as accomplishment, thrown in simultaneously with impending tender beginnings. 
The sense of relief in the air was mingled with hope. When a colossal goal is conquered, it lends one confidence in approaching the next aspiration. Each interface with success makes the next favorable outcome more plausible, building strength upon strength, until we demonstrate the fullest expression of what God is working in us.
These graduates have accomplished something they can be proud of, that can never be taken from them. But they are also on the cusp of fresh endeavors that are largely unknown to them, regardless of their initial plans. While they are at the culmination of a big step, they are also at the brink of the unknown.
There are mixed feelings about this. Some graduates are filled with trepidation, others are exhilarated; some are hesitant and tentative, others are optimistic and confident; some are earnest and introspective, others are oblivious and naive. 
But whatever they are feeling, this is a day to take stock and move on. Also, it is a day to remember that it is God who has brought them this far, and wherever they find themselves in the future, that same God can be relied upon as an ever-present help. 
In the book of Revelation, God promises, "Behold, I make all things new" (21:5). It is our job to embrace the new, after acknowledging with gratitude the blessings we've already received. Graduation is a beautiful occasion in which thankfulness goes hand in hand with launching out into what is new. 
The founder of Christian Science, Mary Baker Eddy, states in her bestselling book, "Science and Health with Key to the Scriptures": "Willingness to become as a little child and to leave the old for the new, renders thought receptive of the advanced idea. Gladness to leave the false landmarks and joy to see them disappear, – this disposition helps to precipitate the ultimate harmony" (pp. 323-324).
These young people are willing, although some a bit wistfully, to do just that. Receptive of the advanced idea, they will move on to greater things. This might not be immediately apparent, but it is inevitable, since progress is a divine law. That's why the hymn above refers to a sense of Life (used here as a synonym for God) that knows no death, because progress is perpetual and Life is about renewal. 
Graduations are Life-affirming exactly because they are proofs of progress. This is a reason to rejoice! As we pause to acknowledge these outward manifestations of lessons mastered and advancing stages of growth, we need to remember the divine underpinnings of it all. 
As Mrs. Eddy says, "God expresses in man the infinite idea forever developing itself, broadening and rising higher and higher from a boundless basis" (Science and Health, p. 258).
What a delight it is that we are designed for lifelong learning. Congratulations to all!
by Polly Castor