Homeschool Graduation Haiku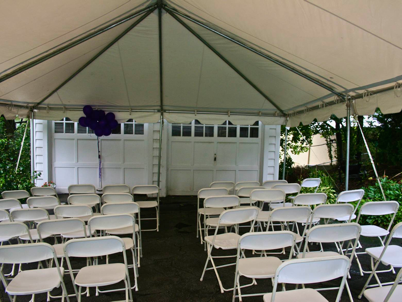 The house is scrubbed clean
For the big graduation
All the books are shelved.
A tent in the rain
to honor my dear daughter
with ceremony.
Not done this before
Uncharted territory
Won't be here again.
She's continuing
ongoing life long learning
without stop or start.
All requirements
self imposed and rigorous
are unfolding still.
Great community
It is hard to be concise
And thank them each one.
Amazing student
thorough, involved, precocious
she did it herself.
Unusual guests
sisters here from out of state
expensive for them.
Strawberries and grapes
cheese and crackers with cookies
and mint lemonade.
Good friends converging
strong support system in place
So good to see you!
Different facets meet
parts of her life mingling
each a fan of hers.
Wonderful young peers
homeschooling kids are so nice
there's hope for the world.
A partial sendoff
foundation going forward
We are in your heart.
Her future is bright
God's "girl Friday" working hard
rejoicing always.
Graduation done –
A beginning not an end…
It took all of us.
Polly Castor
6/21/09