Rowayton Seaside Homes at Sunset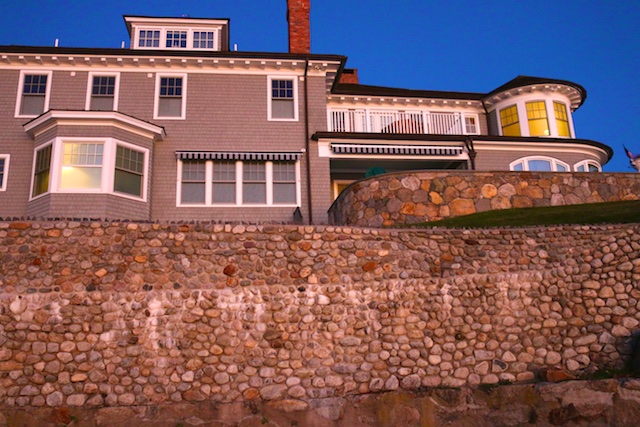 I rarely get down to the shoreline in Connecticut. Even though it is not that far away, it feels like another world apart from where I live. But when a friend suggested we take a walk among the seaside homes of Rowayton at sunset, I jumped at the chance. These homes, originally whaler's homes from long ago, are fascinating in their many shapes and configurations. Some are more historical, others have been completely rebuilt, but all have modern, sculptural elements.
A few years ago, however, they were devastated by hurricane Sandy, so since then almost all have been raised many feet with foundation bulwarks of stone. The home above is an example, but others have only been raised 8 feet. We saw one in the process of being lifted – completely jacked up on stilts to be filled in below with something more secure.
Even though you are seeing the street side of these houses, almost all of them have fabulous water views, either backing up on the water or looking out across the street at it. The house above looks at the view shown below of New York City through the sunset.
I had never seen New York City across the sound before. In one photo, you only see the silhouettes of the buildings, but soon after, the city lights sparkled out. What a different life to look at that every day!