Book Review: Wild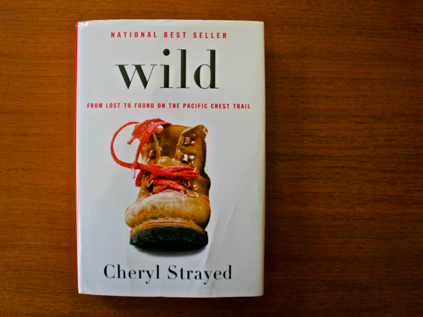 This book is about a troubled young lady who hiked 1,100 miles of the Pacific Crest Trail by herself.  I found it to be a compelling read, although like her feet, it rubbed raw in places. Her stark honesty was refreshing, and her determination to stick with the hike was inspiring.  
When reading about someone facing down the elements, struggling to carry enough water, and starring down fear itself, it makes one remember how many creature comforts we enjoy and take for granted as well as how much more we are all capable of if only we'd put our character to the test!  
This is a hike I have and would consider, and reading this book I felt like I got it a bit vicariously; I now feel I would definitely prefer the Pacific Crest Trail to the Appalachian Trail.  
I wish the book ended with an epilogue rather than the way it did, especially since there was a prologue. (It ended felt like it just ran out of steam after so much expansive detail coming before.) And I was unconvinced she was so "found" after her hike. But still, it is the best memoir I've read in a long time, as well as one I won't soon forget.  I give it five stars.