Shell Seekers (Book Review)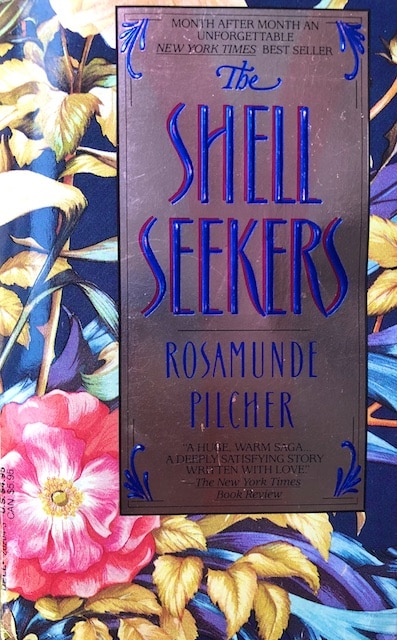 I think this was the perfect summer read. A blockbuster bestseller in 1987, The Shell Seekers is refreshing and straight-forward in its non-post-modern way. It is a long family saga, and is a story centered around a valuable painting, told without sensationalism, and with an old fashioned frankness and perception.
Penelope is a woman in her 60's is looking back on her life, and making arrangements for her own future and the settlement of her property. She makes good, but unexpected choices in the end, and you like her along the way.  The narration moves seamlessly around in time, weaving together interesting, believable characters, and their experiences and motives in several locations around England and Spain.
This simple, sweet book was a big hit back in the day (I remember it from then which is why it was on my radar to read it) and I wonder if it would have the same enthusiastic reception if written today. It seems to me that sophistication and disillusionment are much more the favored trends in our current fiction today. Maybe I need to read more from the last century. This book has an uncommon warmth, which is why it got its initial legs, and this seems so sadly missing in so many books today.
Apparently, there is a movie loosely fashioned around this title with Angela Lansbury as the lead, but I don't want to see it, as I'm told they significantly changed the storyline. So not surprisingly, this is one more title where the book is accepted as far better than the movie.
Anyway, if you want to read something pleasant and engrossing, while mild and unthreatening, pick up this "oldie but goodie" for your August vacation. I'm glad I did, and I give it a satisfied 5 stars.