Recipe: Chickpea, Avocado & Arugula Salad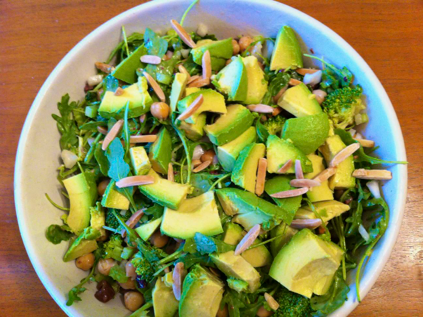 Except for hummus, I'm not much of a chickpea eater so I'm venturing on some new ground here… This serves two as a main meal or four as a side dish.
Chickpea and Avocado Salad
1 can chickpeas, drained and rinsed
3 celery stalks, diced
1 small head of broccoli tops, blanched
3 handfuls of arugula
1/2 cup toasted slivered almonds
15 black olives, chopped
1/2 a small red onion, finely diced
a couple pinches (or grinds) of sea salt (makes all the difference!)
optional: hard boiled eggs, sliced
optional: dried cranberries
Creamy Miso Dressing
1 ripe avocado, sliced
Add all the ingredients and mix with the desired amount of dressing, adding the avocado last on top.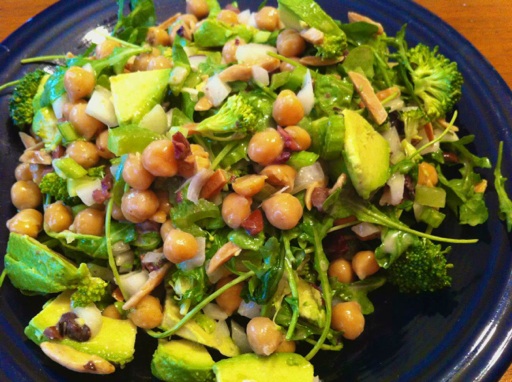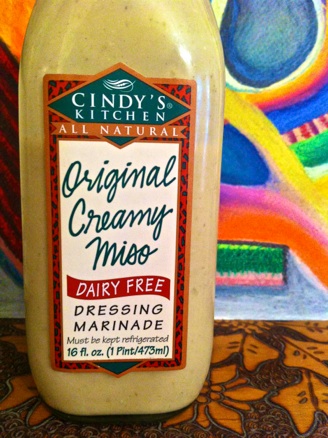 s