Grace Notes #13 (with Photos)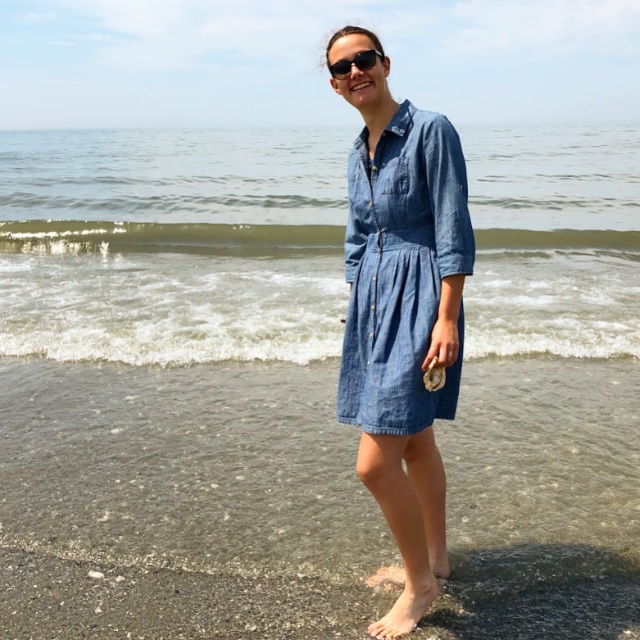 This is a periodic blog feature I call "grace notes." It occasionally captures my jottings of incidental gratitude. My hope is that this practice will make me (and you?) more aware of the constant flow of amazing good we are perpetually steeped in, which we are surrounded by all the time. It is here only asking to be noticed and amplified.
So now I am furthering my ongoing goal of appreciating such a continuous, overflowing abundance of random good. I've even taken photographs of some of them –mostly with my iPhone– which you can see in this post.
So let's start this gratitude list with:
I'm so very grateful our youngest daughter finished her very difficult semester with grace, grit, stamina, and aplomb. I'm grateful for all the help she received from devoted professors and loving church people. I'm grateful my husband and I were safe driving to pick her up through serious rain that turned out to be a tornado. I'm grateful to my sister-in-law for a generous high school graduation present (a plane ticket to London!) that our youngest daughter finally utilized. I'm glad she got to stay with her cousin there, and to maximize the opportunity by doing so many worthy things. I'm grateful she has a paid internship this summer working in a quantum optics lab. I'm grateful she had at least one day home between school and London, and another day home between London and me delivering her to her summer research opportunity. I'm grateful we got to the beach together, shopped briefly at the outlet stores, and visited a classic 1950's era diner in our short time together.
I'm grateful I got to see a cousin that I haven't seen in years, and grateful not only for his hospitality (see his dining room in the photos below), but for the water bottle he made me with my own art on it!
I'm grateful that our home was spared any of the devastation so many others here in Connecticut experienced during the tornado that we drove through to pick our daughter up from college.
I'm grateful for spring: for the leaves on the trees, the profusion of flowers, and the warmer temperatures.
I'm grateful for new art opportunities. I'm teaching a class on The Art of Seeing in August in Maine, where I will also give my 300 slide powerpoint on abstraction to a larger audience. I also have my first artist in residency in Maine this summer. I have a huge one woman show in Southington, CT in October that I'm enjoying preparing for, where I'll have the whole gallery, and a proper opening reception (please come on October 13 from 1:00 – 3:00!), with 80 paintings planned for display. I also have further ongoing opportunities for one woman shows in local stores and businesses, for which I am grateful. And I've already scheduled to teach workshops on abstraction next fall and spring. This doesn't count all the juried shows… I'm so very appreciative for all this progressive activity.
I'm grateful for my clients in my spiritual healing practice as well. It continues to be a pleasure to help people from all walks of life over the bumpy spots. It makes me so very grateful to know that we are all designed and destined for good, and it is so wonderful to understand that as our expectation and reality.
I'm grateful for everyone out there in the world who is working to make it a kinder, safer, more fair, joyous place. Thank you so much for what each of you do!
I'm grateful for teachers everywhere, but especially right now for ones in Connecticut who, because of extreme weather, are in school here through the end of June. I appreciate and am thankful for your dedication to the next generation.
I'm grateful to get to see our older daughter this summer, and am so glad she continues to love her new job.
I'm grateful to be in touch with friends, family, church folks, and artist cohorts all over, and for such a supportive network of amazingly genuine people. I love all of you!
I'm grateful my sister will visit this summer and that we'll have a little reunion with family in Michigan.
I'm grateful for this blog which daily keeps me so grounded in seeing the good all around me. Thank you to each and everyone of you my readers for making this space the amplification that it is designed to be!
I'm grateful for the phone app Words With Friends as silly as that sounds. It is showing me that if you do something frequently, you get better at it! Now to apply that lesson to other areas of my life!
I'm grateful for the Whole30 community that have been so supportive in getting people to change their relationships with food. I'm five months in and feel great. I'm grateful to have had the discipline and persistence to be diligent about this for so long!
I'm grateful for my subscription to libros.fm, which is like audible.com but benefits an independent bookstore of your choice. I'm grateful my independent bookstore found a less expensive great space to move to this summer so that they can stay in business. I'm glad for the good books in my life, and for the bookish camaraderie of my bookclub.
I'm grateful for my new spirializer; I'm really having fun making veggie noodles with it!
I'm grateful for my new art set up in the driveway, so I have a fair weather vertical setup for painting outside. Thank you to my husband for making that possible.
And speaking of my husband, I'm grateful to be with him. Such a dear, loyal, pure soul, he is rare and precious. Not to mention a dedicated spiritual thinker, brilliant at gardening, fabulous at doing dishes, taxes, and laundry, and is fun as well. I'm so glad I totally and sincerely support his goals. It is so wonderful to be with someone with whom you have "kindred tastes, motives, and aspirations," and I don't take it for granted for one minute.  I'm grateful for having been ahead in our little ongoing cribbage tournament for a while there, and now look forward to coming back from behind. Thanks too, James, for "playing house" with me!
I'm glad to be trying new things and not languishing too much.
I'm grateful for National Parks and all the efforts everywhere to preserve and be stewards of natural beauty.
I'm grateful for Instagram where I am seeing and learning so much. It is an amazing platform through which to follow and curate your interests, let alone share your own life.
I'm grateful we got our house power washed!
I'm grateful to get time in the pottery studio most weeks. I especially love to carve into clay and am glad to have those meditative moments in my life.
I'm grateful for our Christian Science Hymnal. I love singing these hymns, with extraordinarily meaningful and helpful words, coupled with lovely tunes. What a treasure it is! I love the familiarity with the 1932 version and am grateful too for the freshness and unplundered depths of the new 2017 one.
I'm grateful for all the spectacular blooms in our yard, and for all the work my husband puts into it. I'm grateful too for all the future food he has planted there and look forward to watching it grow.
I'm grateful for variety, texture, repetition, flavor, color and interesting shadows.
I'm grateful my grand niece likes to paint!
I'm grateful the royal family has become more enlightened, and properly welcomed Meghan Markle graciously and supportively. It makes me feel like globally we can make the needed progress in other areas as well, if we are only patient enough.
I'm grateful for intensely colored cars! They make me so happy when I see them.
I'm grateful for ripe Packham pears, "ants on a log" (celery with almond butter, salt, and raisins), watermelon, and crisp bacon.
I'm grateful for nature's beauty and bounty every where, but check out in the second to last photo below the incredible difference from one end to another in a single blood orange! Amazing. I am very grateful for all sorts of simple pleasures like this in life.
I'm grateful for Costco, Trader Joes, and Ridgefield Organics.
I'm grateful for living in such a charming place and for the lovely homes and trees on my walk around the neighborhood.
I'm grateful to have learned how to perfectly soft boil and egg. (First, bring water to a boil, then put the eggs in it for exactly 6 minutes. Take them out and immediately plunge them in a bowl of ice water.  Then tap around them, breaking the shell lightly, putting them back in the water so it slips inside the shell. Take out of the water and peel easily. The result is a perfect egg with a flawlessly cooked white and a "jammy" yolk.) Usually making poached eggs over here, I'm glad I tried this as it is the best of both worlds, between a poached egg and a hard boiled one (although not hot). I'm grateful for cookbooks, too, like the one that taught me this!
I'm grateful for New Pond Farm and for the lovely evening honoring Ann (your fellow blog reader, photo below) for her 30 years of servant leadership there. She was offered appreciative citations from local, state and federal officials, and a gorgeous handmade box of heartfelt letters from those of us who appreciate her. It is so terrific to see someone be honored so well in a way they deserve so much.
I'm grateful for gratitude itself which is such a release, opening the floodgate for ever more to be grateful for.
What are some of your recent "grace notes"? Tell us in the comments!