Photos of Syracuse University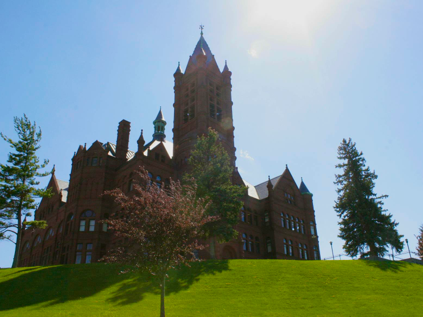 I had never visited Syracuse University before, so I was glad to get a chance to see where our daughter will be going to school.  She starts July first in a one year intensive Masters program in Public Administration at the Maxwell School for Citizenship and Pubic Affairs here, which is the top ranked school for this in the country.  It was a lovely day to take photos.
And I look forward to returning to that delicious Tex-Mex restaurant in her new neighborhood in six weeks when I move her in!