Book Review: Miss Buncle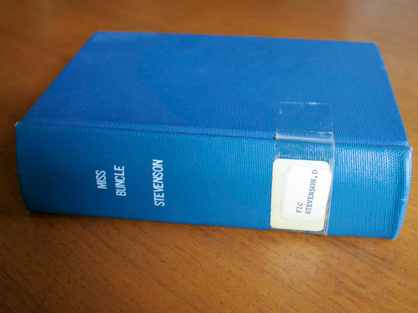 When I read strongly positive reviews of the two new books shown below, I decided to get them from inter-library loan. To my surprise, the books came as shown above in one volume; these two "new" books are actually reprints of this one written in 1965. (I took the photos below at our local bookstore –without purchase –so you could see what they look like now.)
Are you reading something challenging, difficult or depressing and need a cheerfully innocuous antidote? Or maybe you want a pleasant "hug of a read" to relish each night before going to sleep? Then these are for you. Finding a light read that isn't either degrading, vapid or altogether frivolous is not easy, but these light books are grounded in solid values and lucid perceptions. They are delightful in a quiet, modest way.
Miss Buncle is a lovely character full of innocence, bland wit, keen observation, and a good heart. She finds adventure right where she is in her daily life. These books are amusing without being laugh out-loud funny. There is purity and simplicity here so rare in books these days, which is very welcome indeed.
I liked both of these books and give them four stars, but as is so often the case, I liked the first one better than the second.