Book Review: Arcadia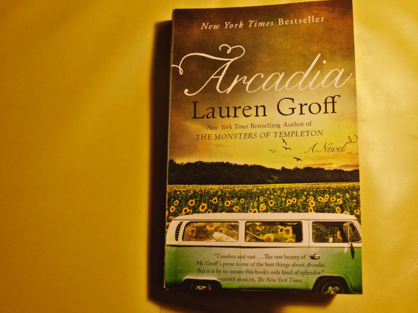 I read this new fictional account of a hippie commune because there was a time when I read a lot of utopian literature, and even founded a group in my twenties to try out some of those ideas. If this book rings as true – as it seems to – then that project may have self-combusted as this one does if I hadn't abandoned it.
This is a hard book to read, even though the writing is at times spectacular. To watch ideals clash and smash, particularly through pride, selfishness, and substance abuse is not an easy thing to bear. This is not only about the rise and fall of a community, but of a family as well, with the last part of the book chronicling the death of the main character's parents.
Bit is a likable, stalwart, main character, the first child born on the commune. The book is chock full of well drawn characters, over a sixty year slice of their lives, from the 1960's until 2018. I stood with these people through lots of transitions, and over the long haul, I came to know them. I also found the contrast between the commune and their Amish neighbors particularly interesting.
What starts off as utopian, ends as distopian, giving the reader plenty to ponder. How are community and individuality reconciled? Is there such a thing as being too free? What limitations are helpful? How are we self-governed? Must love and loss be joined? Must meaningful life be a struggle?
A bit of a slog and a bit of a downer, this narrative is still an amazingly evocative panorama, exceptionally executed by a talented writer. I give it four stars.