Our Booth at the Health and Wellness Expo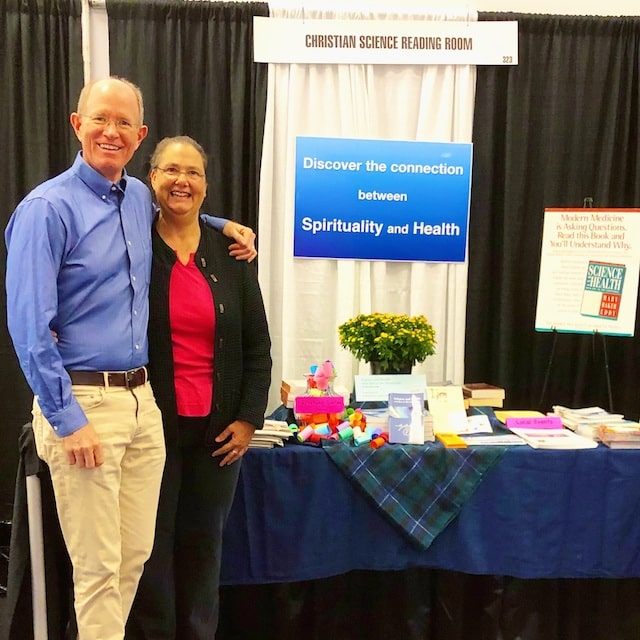 We spent the last weekend manning a Christian Science booth at the Health and Wellness Expo in Stamford, Connecticut. We shared inspirational quotes, sold Science and Health with Key to the Scriptures by Mary Baker Eddy (three times as many as last year), gave away past issues of the Sentinel magazine, and invitations to Christian Science lectures in the area.
Our booth was next to the women's sexual assault crisis line, and I had an especially great conversation with those ladies, who not only bought the book, but took a whole stack of Sentinels to have available in their waiting room, along with my phone # to get more from me once those are gone.
Misunderstandings were cleared up: some wondered if we are related at all to Scientology. (Clarification: there is NO relation at all: we are Bible based, they are not).
We were received with a lot of warmth and receptivity on the part of the a public that included every age and ethnicity. Many great conversations were had and good connections made. Check out my husband, fairly typically, in animated, mid conversation in the photo below.
Both my husband and I are passionate about the good this book can do out in the world, and it was nice to have such a pleasant venue to share it in, with other open-minded, interested, solution-seeking folk.