Statistics from 1906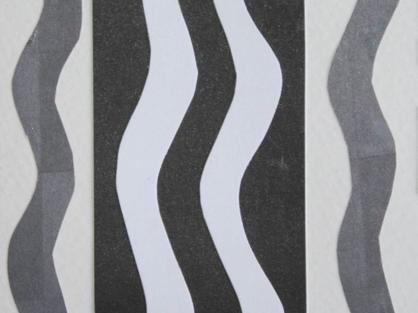 We've supposedly got a hurricane coming our way, so I've got some rare spare time since lots of stuff is cancelled.  Other people's alarm bells seem to be going off, if the buzz on Facebook and the shutting down of major highways are any indicators, but I'm calmly taking advantage of the moment to make meager progress cleaning my mess in the office that has languished all too long.  In the process, I unearthed a list of these statistics (compiled anonymously) regarding 1906 – I imagine they came from 2006, or were they from when we were doing the early 1900's in homeschooling?  Regardless, I felt it was interesting to see how different things were then.   Surely they didn't have a week's notice about when a hurricane would be going to hit!  Anyway, be safe out there. I hope you don't lose power, and here is some diverting information I hope you find as interesting as I did:

1906 Facts
The average life expectancy in the U.S. was 47


A three minute call from Denver ti New York City cost $11


There were only 8,000 cars in the U.S. and only 144 miles of paved roads.


The maximum speed limit in most cities was 10 mph.


Alabama, Mississippi, Iowa, and Tennessee, were each more heavily populated than California.   With a mere 1.4 million people, California was only the 21st most populous state in the Union.


The American flag had 45 stars. (Arizona, Oklahoma, New Mexico, Hawaii, and Alaska hadn't been admitted to the Union yet.


The population of Las Vegas, Nevada was only 30.


The tallest structure in the world was the Eiffel Tower.


The average wage in the U.S. was 22 cents per hour.  The average U.S. worker made between $200 and $400 per year.  A competent accountant could expect to earn $2000 per year, a dentist $2500 per year, a veterinarian between $1,500 and $4,000 per year, and a mechanical engineer about $5,000 per year.


Sugar cost 4 cents a pound. Eggs were 14 cents a dozen.


More than 95% of all births took place at home.


Most women washed their hair only once a month and used borax or egg yokes for shampoo.


Crossword puzzles, ice tea, Mother's Day and Father's Day hadn't been invented yet.


2 of every 10 U.S. adults couldn't read or write. Only 6% of all Americans had graduated from High School.


Marijuana, heroin, and morphine were all available over the counter at local drugstores.  Pharmacists advertised heroin as, "a perfect guardian of health."


18% of the households in the U.S. had at least one full-time servant or domestic help.


There were only 230 murders in the entire US.
What will it be like 100 years from now?