New Poem by me: Purge Belief and Wear Only Understanding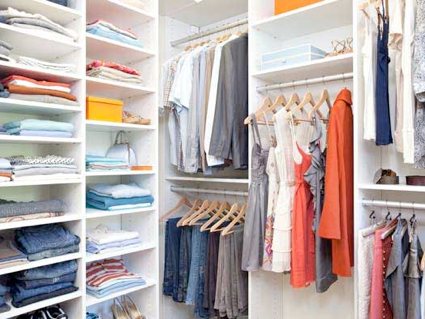 Purge Belief and Wear Only Understanding
It is clear that the opposite of Truth is error.
A mistake like 2+2=5 is also an error; errors defy Principle.
It is not so obvious, however, that "Error is belief without understanding."*
I used to believe there were good beliefs and bad beliefs.
But it turns out that it is erroneous to believe in beliefs at all.
They need to be improved to understanding or discarded altogether.
Like a closet with too many clothes,
we need to de-clutter our consciousness,
making it a blissful error-free zone.
Re-hang in the emptied closet
only the things that fit and that you actually wear;
keep those things you use and that compliment you.
You understand these. They are tried and true.
You are grateful for them, as special friends
and so glad to access them more easily
separated out from all the mess.
The rest of it sort into two piles:
one, to mend, tailor, or reconsider
the other, relegate to oblivion in the trash.
I believe I can (or can't) …
I believe I should (or shouldn't) …
I believe you are (or aren't), will (or won't) …
I believe it is too late to (or too soon to) …
I believe it will affect me this way (or that way) …
I believe I'm ready (not ready) …
I believe I want it (or don't want it) …
I believe I like it (or don't like it) …
I believe it is possible (or isn't possible) …
I believe I'm afraid (or secure) …
I believe I'm limited (or unlimited) …
There was so much stuff
– volumes of it –
–way more than this –
crammed in that closet.
A lot of it you'll never want to wear.
Static. Chatter. Distracting. Obscuring. Not promoting of happiness.
First, identify the beliefs that in no way serve you or anyone
and dispose of those,
permanently.
Consciously guard against them intruding again
the way you would resist malevolent trespassers
or noxious hard-to-break habits.
Don't let them insinuate their way back in;
this will require vigorous vigilance.
Be alert
to not buy them
or house them
ever again.
But in sorting through the heaps of beliefs
you'll find some that can be elevated to understanding.
Remember that if they remain as beliefs, they continue as error:
equivocating, they hedge their bets,
they take no stand and go nowhere,
and are merely suggestions
without the power of conviction
just like all the other junk was.
Court the more attractive beliefs if they promote excellence;
carefully consider them before admitting them,
not letting appearances fool you.
If they still seem valid,
find outfits you wear that they coordinate with.
Learn lots more about why they are actually, profoundly true
until you understand them, know them, accept them, really get them –
and they become part of the base repertoire of your wonderful wardrobe.
Leave in your mental closet only what you genuinely, thoroughly understand.
Surround yourself with the simplicity of what works for you: Truth and Principle.
Now, as Jesus said,
enter into your closet and shut the door
on all error, any mistake and every belief.
Get prayerfully dressed in that clean space each day.
Emerge from there, in the world but not of it,
wiser, freer, purer,
formed anew.
Polly Castor
5/11/11
*p. 472, Science and Health with Key to the Scriptures by Mary Baker Eddy