Book Review: The Three Weissmanns of Westport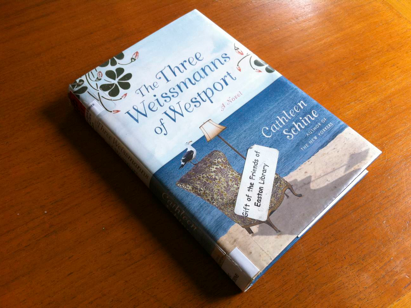 I read this book, which is currently on the New York Times bestseller's list, partly because it was described as modeled after Sense and Sensibility, partly because it takes place in Westport which is near here, and largely because I needed something light to read. It fell apart for me as a Sense and Sensibility look alike, but it met the other expectations.
This book is nothing special; I give it only three stars and wonder what makes it a bestseller. You're not missing much if you skip this story of divorce in the 48th year of marriage.