Polly Preaching #2 (Distinction Between Jesus and the Christ)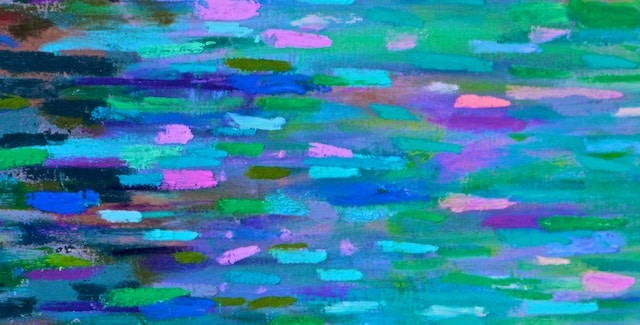 I think the unique distinction made by Christian Science between Jesus and the Christ is what made becoming a Christian possible for me. Interestingly, it is also only after the revision of Science and Health with Key to the Scriptures that included this clarification that healing among Christian Scientists took off like a shot. The understanding of this distinction is a game changer on many levels.
If it is Jesus doing the healing work in Bible times, he was special, of immaculate birth, and not like us, so what he did was not what we can do. But with the viewpoint of Jesus as one who trod the globe showing us what could be done with the Christ power that we also each had– that is the profundity of Christianity.
This distinction changes Christianity from a passive spectator sport and a subjective panacea style salvation, to one of active participation, with objective, revitalized oneness with our Maker, removing impotence, discord, and separation, and establishing a wholeness that goes beyond forgiveness or condescending help.
It elevates man in general, without demoting Jesus from being the Messiah. It clarifies Jesus' mission. It frees each one of us to be all God made us to be, instead of leaving us condemned in the garden. It brings us all back together in the first chapter of Genesis.
In the following three linked blog posts of mine, I really explore this in a more exhaustive way. I urge you to read and ponder them. Check out this old blog post for more on the distinction between Jesus and the Christ. Also read this post about welcoming in the Christ into your own experience. And additionally, I recommend studying this poem of mine about what the Christ does.
Let this Christ be in you that was also in Jesus. Let this presence be palpable and practical in your everyday experience. Follow Jesus' example in listening to the Christ, manifesting Christlike qualities, actively aligning with and participating in every activity of the Christ, everywhere you go and in everything you do.