Movie Review: City Island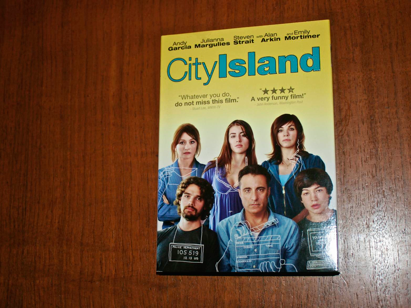 I saw this movie now that it has come out on video after friends who saw it in the theaters said they liked it. I agree with them!
I was also interested in this film having lived for seven years in Pelham Bay in the Bronx, just a stone's throw from City Island. To me, City Island was a complex of badly designed "projects" rising from the northern Bronx swamps. Until this film, I never realized it was originally a quaint area –that still exists– which I unfortunately never visited, even after all those years right next door. I will say, as a former Bronx resident, the accent and mannerisms here were perfect, and entirely convincing…
Anyway, this film is about a dysfunctional family coming to terms with their issues. Each one in the family is lying about something, and it is causing a breakdown between them. The movie is slow to get going and it's a bit excruciating to watch this being played out, until you start to catch on to where this is all headed. It takes two people with bigger problems to sort them out, inadvertently largely solving their own deliberations of disconnect in the process.
This movie does leave you uplifted, but with something to think about. Not often do we get a film about a man coming to terms with himself, his past actions, and facing what he really wants to do. This is also a good look at honesty being the best policy, highlighting the lost opportunities of the other path. These characters are not yet home free at the end of this film, but honesty is the first step toward progress, and an important step not to be minimized. Do you harbor secrets in your marriage? Maybe that approach is not serving anyone, even if the alternative is fraught with difficulties. Truth is the victor!
However, this movie is not as funny as advertised… I give it four stars.