Recipe: Julia Child's Tarte Tatin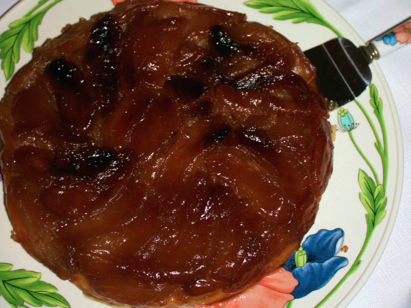 This is heavenly and one of my husband's culinary specialties. He uses Julia Child's recipe that we have in more than one of her cookbooks, but that you can find by clicking here. This one he made for our church Christmas party yesterday.
Needless to say, we didn't bring any home, even though the table was nearly groaning with desserts. I told him folks would pay $10 a slice for this stuff, it is that good. Not much of a dessert person myself, this divine apple confection is not to be missed. If you want to cook something special for the holidays, give this a try!