Book Review: The Guernsey Literary and Potato Peel Pie Society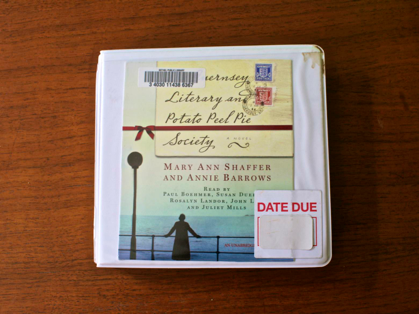 This is a little gem of a book. It is a quick read set in the post war 1940's in London and on the Guernsey Islands, written entirely in letters. It is good to listen to in audio as all the characters who write the letters are done in different voices making it especially fun to follow.
The characters are interesting and well rounded. The story highlights the pain, devastation and deprivation of the German occupation but not without humor, fairness or warmth. The relationships are genuine and the experiences described ring authentic. You find yourself learning things inadvertently. By the end, you want to visit and know these quirky, hearty people. You also come to wish we lived in more of a letter-writing world!
I recommend this easy going but meaningful novel, written together by an aunt and her niece; I give it five stars and will be buying paperback copies of it from Costco to share at Christmas. It isn't often a novel comes along which is at once so breezy yet deals so well with of topics of serious import.