Today's Photos of Gusty Wind and Gorgeous Clouds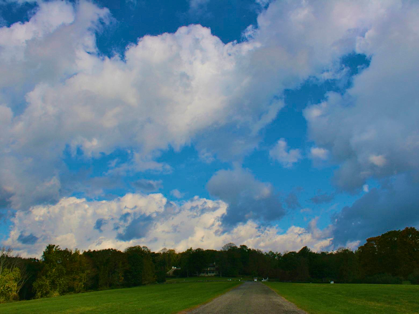 It was a lovely, blustery day with beautiful clouds. This morning found me in this pristine meadow watching the unfurling drama of clouds in fully animated air. Leaf confetti showered. We breathed deep the fresh vistas, primed for pastel painting. My daughter ran barefoot – arms out wide – through the grass.
We had inadvertently discovered the John Jay Homestead (see here) since I had tried out an alternate route, which made us too early to drop her off at her class further down the road. The first Chief Justice apparently also loved gardening; this place is magnificent and we'll be back! Meanwhile, enjoy the photographs below born of a perfect unexpected half hour that felt like a gift straight from God.