Five Recent Haiku (by me)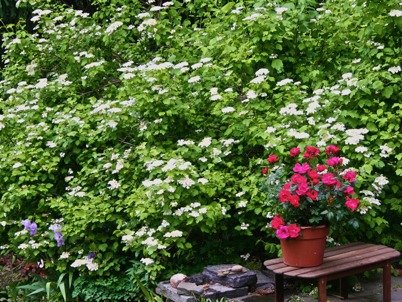 The brilliant red rose
against the white viburnum
grabs the wandering eye.
A cacophony
of satisfying thunder
it hasn't rained yet.
I am sorting piles –
a deleterious heap
of fragments bygone.
My philosophy:
to realize goodness and
love one another.
The leaf veins branch out
a modest infrastructure
for collecting food.
by Polly Castor