Spirit of Adventure and Discovery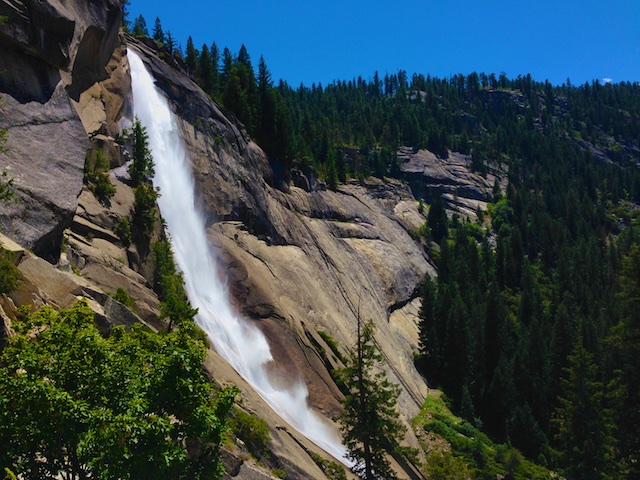 Before I left on my trip I had been writing each month about a quality of Spirit that I had been thinking about and practicing during that time. I kept up that discipline while I was away too, but in the flood of gorgeous photos to share (see some more below), I have not had a chance to talk about it until now. During the months I was gone, I worked on delighting in adventure as a quality of Spirit, as well as experiencing more of the discovery that Spirit perpetually encourages in us. This meshed very well with my 12,000 mile, two month camping trip in ten national parks. 
Mary Baker Eddy, the founder of Christian Science, says, "We live in an age of Love's divine adventure to be All-in-all." (My. 158:9-10) And she says in her bestselling book Science and Health with Key to the Scriptures that "Each successive stage of experience unfolds new views of divine goodness and love." (SH 66:14) Also I pondered this thought from the same book, "Willingness to become as a little child and to leave the old for the new, renders thought receptive of the advanced idea." (SH 323:32-2 ) These quotes were the basis of my spiritual explorations over the summer. We saw a lot of "new views," and in a big way have left "the old for the new." It was (and is) all very exciting.
I found it interesting to think of God, Spirit, as not at all staid, but instead, dynamic and full of adventure. Spirit is comprised of infinite good, but that wonderfulness is always unfolding and being revealed in fresh ways. While I was simultaneously experiencing and discovering new things on this trip, they were already there, included in the divine Mind, and therefore I felt secure and never had any trepidation, even though we were facing the unknown all the time.
I loved the sense of preparedness we felt, ever ready to be dazzled by what God had next on offer. And I saw clearer than ever before that in infinitude, there is never a lack of opportunity for adventure and discovery wherever you are, even in the midst of your usual scene. It is actually more of a mind-set than a condition of amazing geographical circumstances, although I did leverage the privilege of being in so many remarkable locations to better cultivate this attitude, regardless of where I was.
What I came to feel on this epic odyssey with our youngest daughter (on the verge of her leaving this fall for her first year of college) was that transitions were a routine thing for someone on the path of discovery. They were natural and common, not at all to be feared, but rather to be relished, as any adventure bursting with the promise of more unforeseen good. This has been proven to not only be true, but is still the case, and I don't expect that to change, because Spirit doesn't. There is always so much more to explore and discover!
Mrs. Eddy says this as well, "God expresses in man the infinite idea forever developing itself, broadening and rising higher and higher from a boundless basis." (SH 258:13-15) This describes the feeling this trip has left me with. I love being an "infinite idea forever developing" myself, and rejoice that the way forward is filled with God-given beauty, love, authenticity, and creativity.
I am so grateful to understand better how fresh and full of vigor Spirit is– never stagnant or stale. We saw 12,000 miles of glorious good, more than we could even fully grasp, although I cherished every bit of it that I could take in. But it doesn't end there because Spirit's adventure is "All-in-all." That means here and now and always for everyone. Wow. I'm so glad it'll never be over!