Abandoning Self-Interest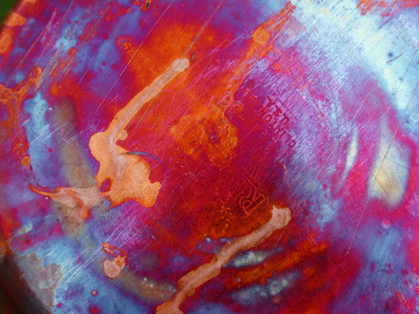 This sounds like heresy and sacrilege in our society.  But it is a foundational Christian concept that if correctly adopted would go a long way to solving all the ills that confront us, not only individually, but societally as well.
I always thought Jesus sounded harsh asking people to follow him when he wouldn't let them first bury their own father or even go back and say goodbye.  These people wanted to follow him, but only had a few legitimate responsibilities to take care of first!  It seemed to me they were merely being considerate. But Jesus said to them, "No man, having put his hand to the plow, and looking back, is fit for the kingdom of God." (Luke 9:62) Gee whiz, he was demanding.
But I now understand that ultimately self-interest cannot come before God.  It is a simple fact that Jesus himself was obedient to — a spiritual law even — and like us, he was to obey it, and did not initiate it.  Jesus went as far as to assert, "I can of mine own self do nothing." (John 5:30)  He was not focused on his own self interest or ability, but had completely abandoned it in favor of God.  Meanwhile, he is still talked about 2000 years later and held up as an example of the perfect man. Amazing.
But it is rare in our present day to follow this imperative.  We can't seem to really wrap our heads around Jesus' complete abandonment to God on the cross. We kid ourselves that he did it so we don't have to.  We'd like to overlook his statement, "If any man will come after me, let him deny himself, and take up his cross, and follow me.  For whosoever will save his life shall lose it: and whosoever will lose his life for my sake shall find it." (Matt 16:24-25)
God made man; we are not self-made as we often like to think we are. God, omnipresent good, is even more interested in our welfare than we ever could be.  He will not forsake us. We can trust that. We have no need to act like little autonomous demi-gods, micromanaging the universe. We are making a hash out of it anyway, and God's already got it covered.  Instead of protecting us, self-interest, self-will, selfishness, self-justification, and self-love actually guarantee sin and death. They cause all human misery.  Who wouldn't want to abandon that?
Imagine a world where we were all committed genuinely to the same God, first and foremost, and were humbly obedient to God's individual, moment by moment directive in our respective lives.  I submit that there we'd find salvation, safety and success.
Jesus' example is clear.  What cannot unselfed love accomplish?  Do you love God with all your heart and soul and mind?  Challenging, isn't it?  But worth the kingdom.