Photos of Church Flowers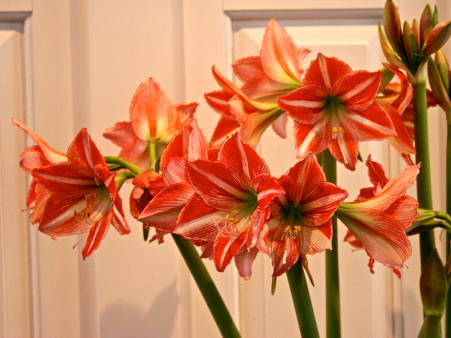 As chairman of the church flower committee we brought these amaryllis which simultaneously had thirty one blooms on them.  Right now they are gorgeous on my dining room table.  Do you think they will make it to grace our church next week? 
Below are flowers given last Sunday as a thank you to a church member for a job well done over a three year term.  Thank you!