My Pastel Class Started Today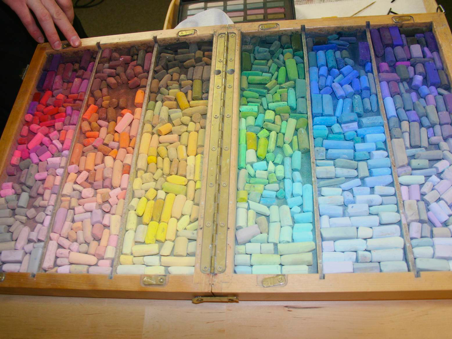 My Pastel Class started today.  You can see my teacher's work at www.picardstudio.com. Below the yummy pictures of dreamy pastels (his) are my helpful notes from the class. 
He said if you skip one meal a day for a couple months you too could afford to buy some pastels!  The definition of a starving artist, I guess.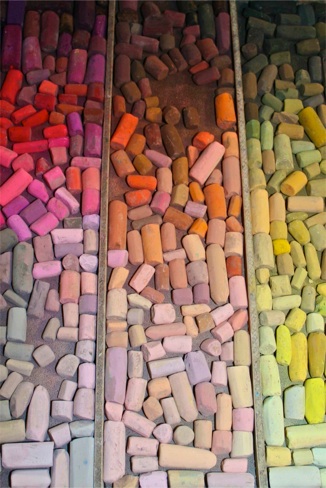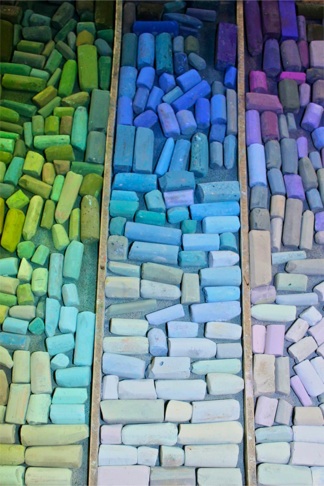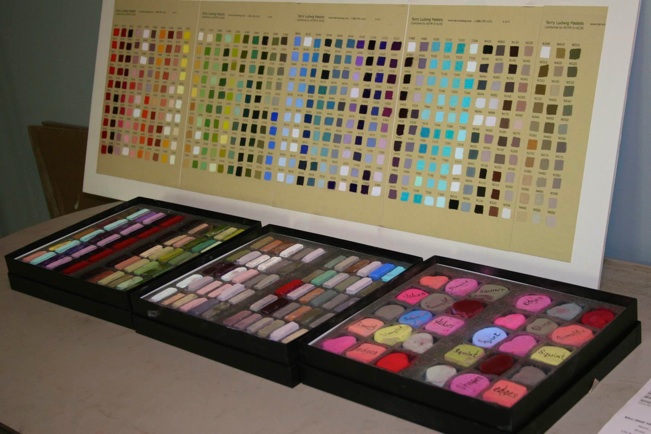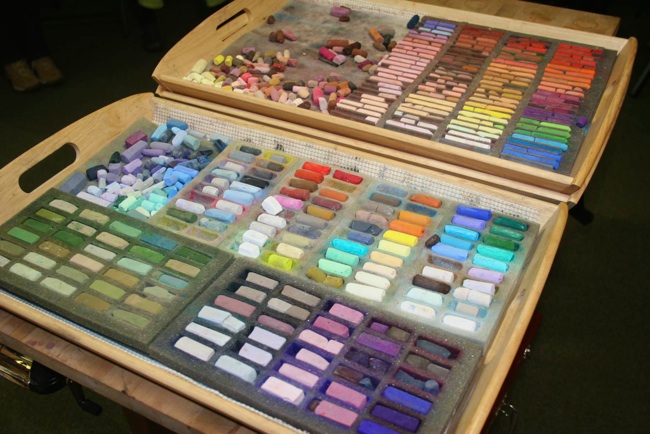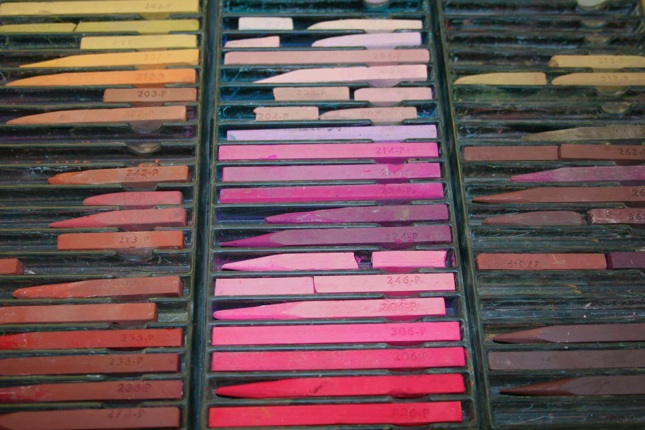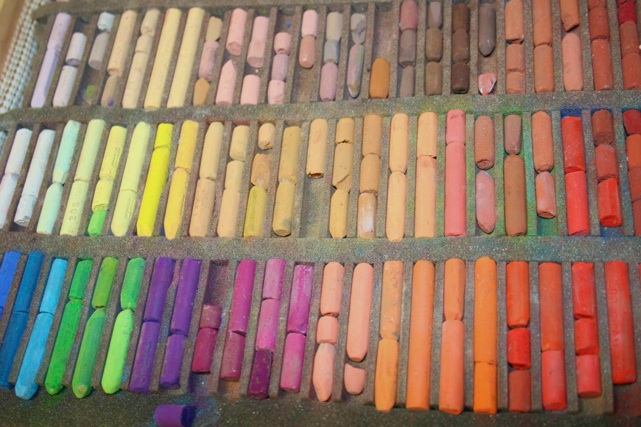 Pastel painting tips from the class
Start with:
where is the horizon line

look for big simple shapes

what is the darkest shape

where is the lightest light

divide the big masses

sketch with soft vine (or willow) charcoal

force yourself to work with the sides of your pastel for a while

start adding pastel lightly, adding more and more pigment as you move along
General pastel painting techniques:

try not to get closer than an arms length away

step back often to look at it

it is much easier to tighten up a painting than it is to loosen one up that is tight (stay loose)

work from dark to light

wipe your hands with diaper wipes between every color

create a variety of strokes

hard edges draw the eye and command a tremendous amount of attention

soft edges cause the eye to pass through so either blend or shift values by gradient steps: both will have the same effect on getting the eye to move through

every painting is an abstraction of nature

it's all about relationships with neutrals

"nothing is interesting without those stable neutrals that hold everything together"

when you go over previous marks, do the next marks in a different direction

put thicker marks over thinner

don't be stingy with the pigment

don't blend anything until you are really far along

keep going and going and going until there is nothing left to do on it