Personal Librarian (Book Review)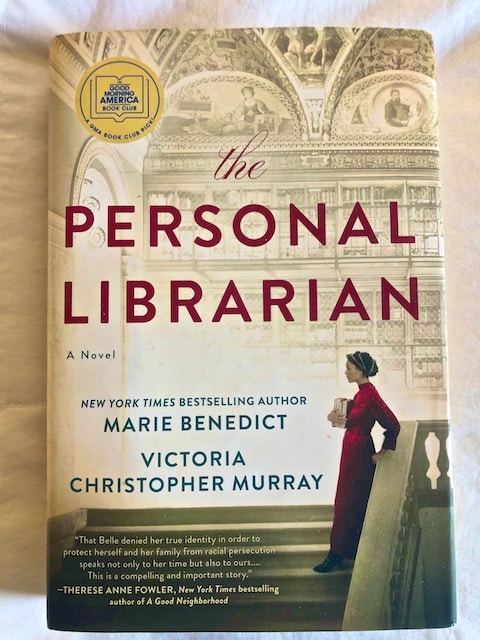 This is historical fiction about the enormously talented, gutsy woman who served as J.P. Morgan's personal librarian, curator, and art dealer. She astutely built the Morgan Library into the incredibly premier collection it is known as today.
She also was the daughter of the first black man who graduated from Harvard, who was an agitator for equal rights. Unfortunately for Belle, facing the racism of her day, she had "to pass as white" in order to have the kind of powerful opportunity that was unheard of at the time for any woman, regardless of race. Living in fear of being found out as colored added unwanted tension to her days.
The Morgans entrusted her with billions of dollars of art acquisitions, including Gutenberg Bibles, Rembrandts and work by Michelangelo. They paid her lavishly for devoting her life to their legacy. She convinced them to make the library a public institution, and served as its first director.
I loved knowing about this remarkable woman who boldly stepped beyond limits the world set on race and gender. We still have so far to go in acknowledging that those things should be irrelevant to one's career!
The writing of the book itself, however, I felt was more lack-luster than this celebrated, complicated woman deserved. I still think this book is worth reading to see the world from the viewpoint of one of most accomplished women of the early 20th century. I also appreciate that it was written by a black/white female collaboration. I give Private Librarian four stars.