2022 Calendars of Polly Castor's Art Available for Short Time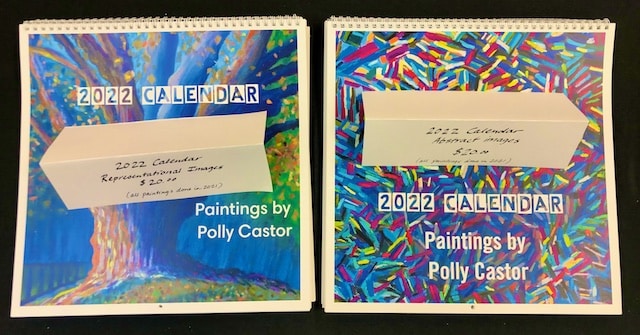 The two 2022 calendars I offered at my artist-in-residency in August, and are currently available at my solo show, I wanted to make available to you blog readers in the US for a short time.
One calendar has a variety of representational images (shown first set below), and the other is of abstract images (shown last set below). The calendars are high quality 12″x12″ ones with plenty of space to write in important dates. The art included was all done by Polly Castor between January 2021 and August 2021.
They are $20 each plus $10 shipping/handling within the US. (If you want more than one calendar to a single address, contact me for revised shipping.)
Checks must be received before Monday November 22, 2021, so please act soon. Please mail them to: 27 South Street  Bethel, CT 06801. Optionally, you can contact me if you prefer to use Venmo.
The calendars will be shipped in early December.
If you'd like one (or many; they make great gifts), we'll need the following:
$30/each
Which one you want (representational or abstract)
address you wish it sent to
Thank you!
And if you are not analog, or already have a calendar that works for you, or you don't get a charge out of flipping a calendar to a new image every month, no worries!
Representational 2020 Calendar by Polly Castor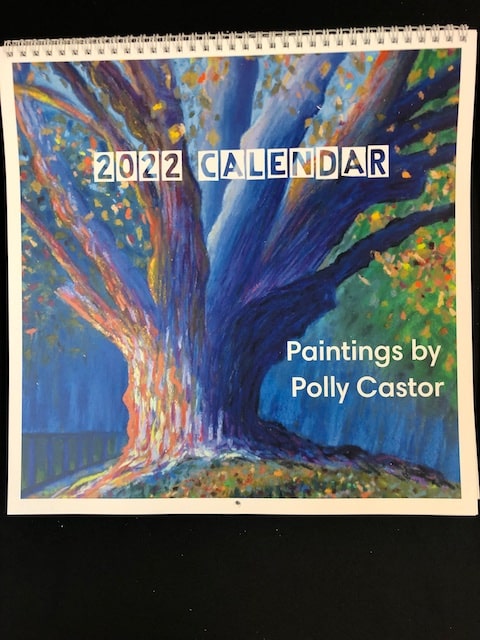 Abstract 2022 Calendar by Polly Castor