The Beach House (Book Review)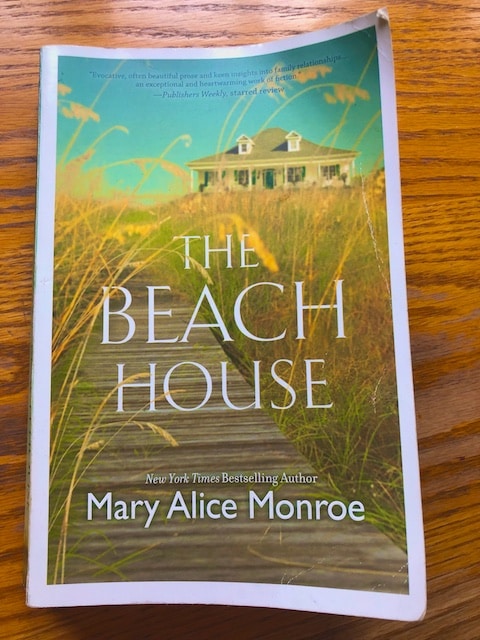 The Beach House was a breezy summer read even though there were serious themes here of cancer, abuse, teen pregnancy, and adultery. It is set on a barrier island in the Lowcountry of South Carolina.
It is about a woman dying of lung cancer putting her affairs in order during her last summer at her beloved beach house. The novel is not as heavy as all that seems, because the thrust is more on reconciliation and finding peace, rather than in melodrama or pathos. She had chosen to forgo more chemo, and passed on with a focus on family instead of medical intervention.
There is a side story here of helping loggerhead turtles– identifying and protecting their nests, and later helping the baby hatchlings to the sea. The other side story is that the estranged daughter returns and comes to understand her mother, as well as renew her appreciation for her family and her roots. And she of course meets a love interest, which uplifts the story line considerably. Both of these seamless diversions lighten up this book quite effectively.
I picked this book up originally because I knew it was about a mother/daughter relationship, without knowing the whole cancer part, which honestly probably would have put me off of reading it. I usually avoid tales of sickness, since I feel it is not helpful to imprint such things on our very impressionable minds. However, dying (humanly, not spiritually!) with dignity is something worth approximating, although at a much, much riper age than this dear character.
I enjoyed this easy to read, heart-filled story about home, love, belonging, and letting go. Rather predictable, but still satisfying, I give it four stars. Apparently, it is the first of a series, and I plan to read the next one.