Name of the Wind (Book Review)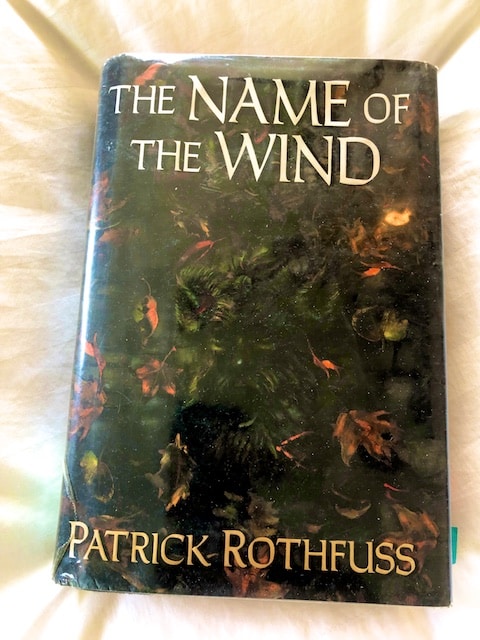 I'm not a big fantasy reader, not always liking them, but I thoroughly enjoyed this one– enough to give it five stars.
There is world building and magic and unique creatures here, but it is a just the right balance of intriguing, while not over the top, never confusing, complicated, or weird. This is mostly an epic yarn, spun nice and slow, letting it build and twist and turn.
The story is shared in the main character's own words, as told to a scribe, so it also has the ring of a memoir. He explains that the telling will take three days, and yes indeed, this 662 page book is just the first of a trilogy. Written in 2007, although it has the ring of a classic of longer duration, at least those other two sequels already exist, if you want to move directly on to them. No worries if you want to savor this one before moving on though, since you'll remember all of this for a long time ahead, so there is no hurry.
Why did I love it? The writing is good, the characterization is great, the ingenuity is tempered and paced but genuine, and the quality of utterly transporting the reader to another place and time was entirely appreciated. Where is also wisdom here, and a perceptive look at human nature. Plus it is just a solidly good tale.
Here are some bits I flagged to give you a taste:
"'Knots are interesting things,' Ben said as he worked. 'The knot will be the strongest or the weakest part of the rope. It depends entirely on how well one makes the binding.' He held up his hands, showing me an impossibly complex pattern spread between his fingers."
"To really fear something you have to dwell on it."
"'You see, there is a fundamental connection between seeming and being… We all become what we pretend to be… It's like everyone tells a story about themselves inside their own head. Always. All the time. That story makes you what you are. We build ourselves out of that story."
If you want a long, refreshingly fictional read, try The Name of the Wind. Your library will have it. If you are fortunate like me that library copy will be well read, with fabulously soft, old cotton pages, for a completely satisfying reading experience.