Halla Shafey (Featured Artist)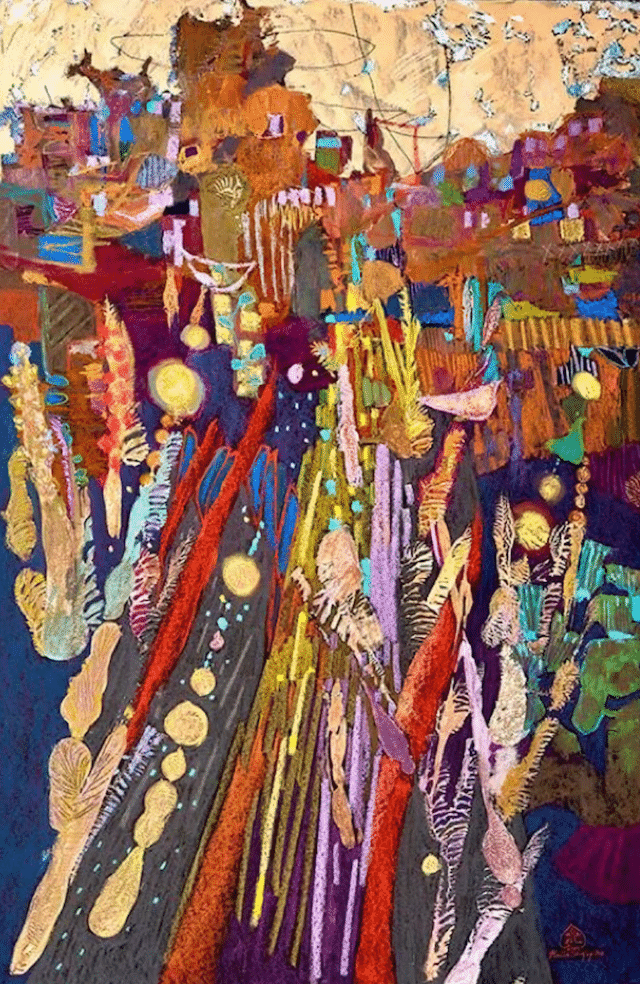 One of the pleasures of zoom is I've had the pleasure to recently to make the acquaintance of an wonderful Egyptian abstract artist that I've admired for quite some time. It turns out, not only do I like her art, but she is a terrific, kind, generous, genuine person as well! I felt you should know her too and consider supporting her art. I am so grateful to now call her a friend.
You can see a bit of her work in this post of mine (apologies for screen shots of not the best quality), and you can check her work out further here on a recent YouTube video.
You can follow her on Instagram here, or on Facebook here.
Here are some of Halla's words from an article in 2019:
"Abstraction is the most difficult genre of art, it is based on the artist's memories, and the their ability to analyse and simplify figures and items. Abstract art is based on composition, how to use different tones, different strokes. Colours are very significant for me because they carry different emotions. The spectrum is endless. The trick is how to blend them and make music out of their diversity. It is very challenging. I chose pastel because I am a colourist in the first place. I breathe colour.

"Colouring is a gift. I was brought up to believe in the power of colours. However, not all artists are colourists. Colors is a language, and pastel is one of its harder tools. You can learn how to draw or paint, but colouring is definitely a gift. Soft Pastel is made of the purest pigments in the world. This explains its richness and luminosity, and why its impact is incomparable. The special thing about pastel is that it is a medium for both drawing and painting medium, it requires no brush, so it gives the artist tremendous intimacy and freedom."
Doesn't that sound like someone I would resonate with and truly enjoy?
I breathe color too!