Pastel Society of America's Materials Show in NYC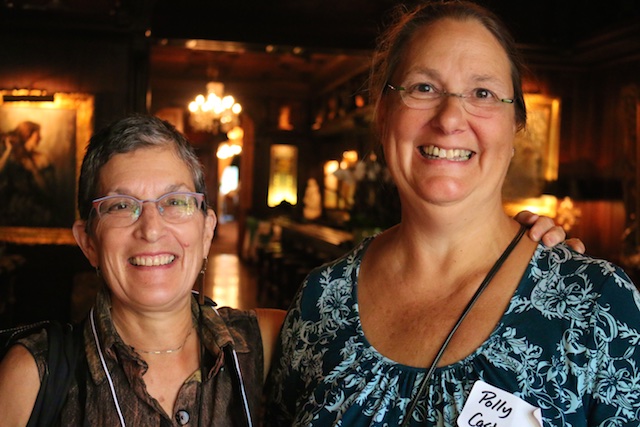 My friend Liz–who is also your fellow blog reader and an artist who used to homeschool with me back in the day, see her in the first photo below– and I went yesterday down to NYC on the train to the Pastel Society of America's materials fair held at the National Art's Club.
The building is absolutely, stunningly gorgeous as you can see in some of the photos. Simultaneous to lots of pastel venders, demos, and portfolio reviews, there was also the PSA's annual juried show, which you can peruse in its entirely online here. In this post you can see yesterday's occasion and my favorites that were in the show.
I bought some radiantly bright pastels (see last photo below) at bargain prices, and enjoyed Liz's company, but the highlight of the day for me was meeting Sandra Burshell, while she reviewed my portfolio. She was very encouraging to me and I loved her immediately. Check out her website here and her painting in the show is the last painting in this post. She's from New Orleans, and I look forward to seeing her again sometime, as well as maybe as a subscriber on this blog. That's us together in the photo above.
Then Liz and I went out for Shashouka before heading home… A lovely day, full of great people. What a very nice scene!