Recipe: Fresh Basil Dressing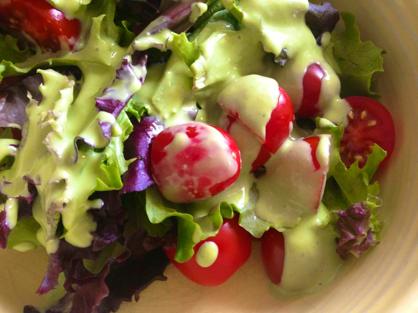 This is delicious and tastes like summer. It would be great to make when the basil is lushly bursting out in the garden, but sometimes it is good to have a taste of sunshine in the winter as well.
1 (15 oz) package of organic soft silken tofu, drained
3 or 4 cloves of garlic, minced
1 bunch (1 1/2 cup packed) fresh basil leaves
juice from 1 lime
1/4 cup apple cider vinegar
1/4 cup olive oil
1 teaspoon kosher salt
 
Combine all ingredients in a blender or food processor and blend until smooth. Refrigerate in an airtight container. Makes about 3 cups.
 
Enjoy!