To Kneel is True Blue Patriotism (Suzy Shepard Quote and Photos)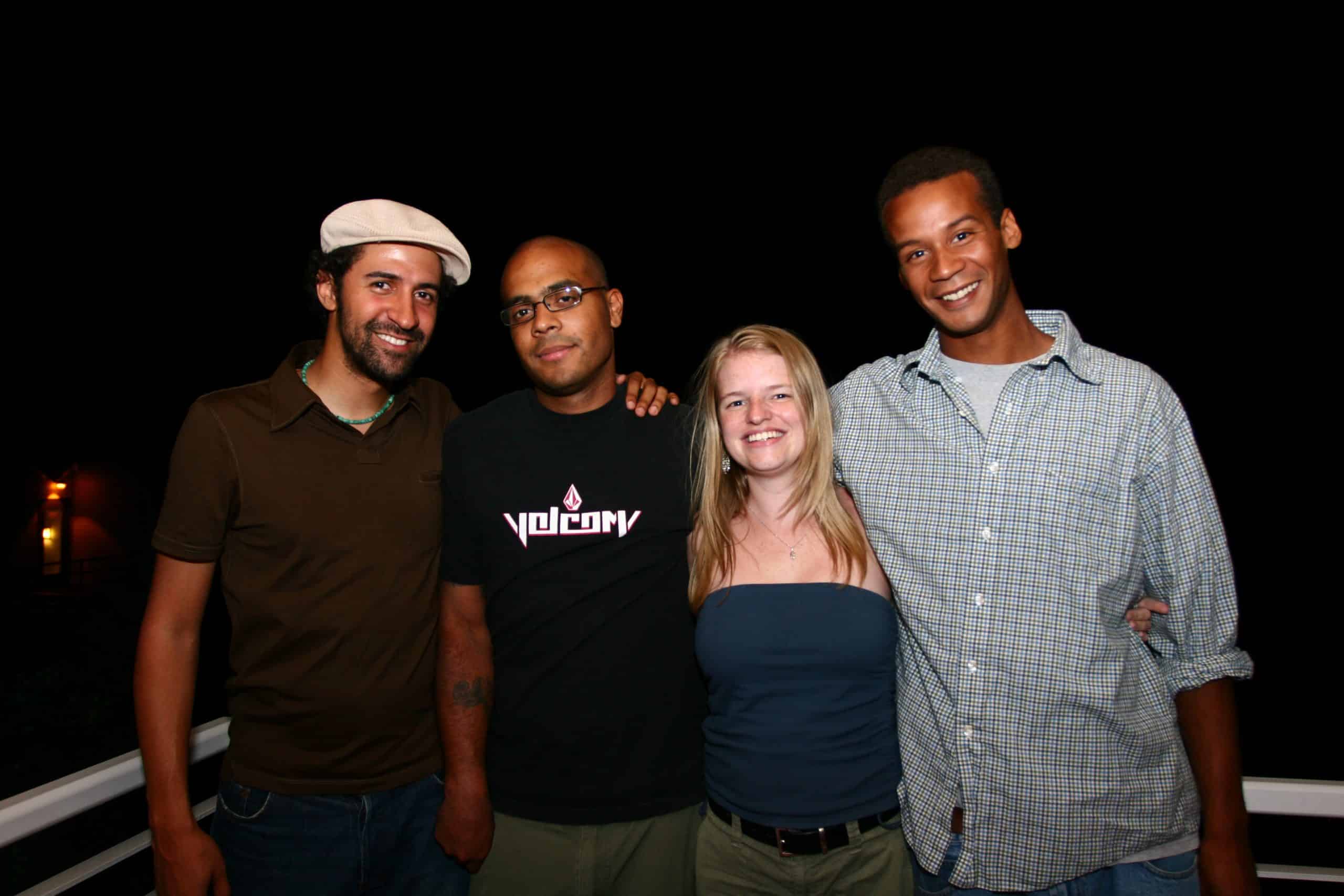 Suzy is a fellow blog reader of yours and a friend of mine from Creative Arts Camp. She is a retired professor of child psychology, and above you can see her four children, all from the same husband of 32 years. She put the following on Facebook, agreed that I could share this with you, and sent me these photos of her beautiful family to support her statement.
"In response to my friends who keep saying kneeling is about disrespecting the flag and anthem, I'm responding with my perspective.
It's always been strange to me how people judge someone else on their own perceptions — sort of like looking at the world through a yellow acetate overlay and calling all blue things green. Kneeling is true blue patriotism and love of God and country. My three sons are black and I am white. Can you imagine what my black children suffered as children? Terrible racism happened to my sons in Ladue, Creve Coeur, Brentwood, Frontenac, West County, St. Louis. For instance, at an upscale grocery store, a man coughed up phlegm and spit on white me and my black newborn son who was in my arms. The white man screamed over and over, "That's for fuc**** a nig***" and continued to spit on us. Perhaps if your high school son was driving and stopped by police on Brentwood Blvd, Brentwood, MO and for no reason other than being black, was pulled out of my car, and our family dog was jerked out and sent unrestrained into four lanes of traffic, my son was screaming that his dog was going to get run over and the police told him to shut up and stand with his hands on the car — you'd be seeing true blue (the need to kneel to end racism) rather than green (make up your own moral model about kneeling having to do with a flag and a song). Perhaps if unjust atrocities happened to your son and the perpetrators were not held accountable, you would take a knee and see true blue patriotism rather than looking through a yellow acetate overlay of privilege, flags and song. So I respect God, country, flag and anthem as they all whisper, "Take a knee. Stand up for your family and the world to end racism and murder."