No Crumbs Left (Cookbook Review)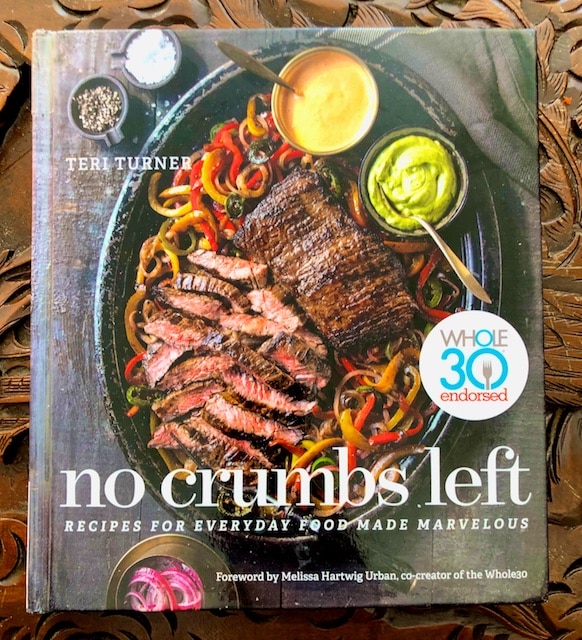 I have followed @NoCrumbsLeft (Teri Turner, a food blogger) on Instagram for years now, first discovering her when she took a turn taking over the @Whole30recipes account that I was following. I still enjoy following both, and now Teri has put out a terrific Whole30 endorsed cookbook.
While this cookbook is even more fabulous (five stars!) for those that eat meat (chicken, beef, pork, chorizo), there is a lot here for those like me that don't (four stars). Teri revolutionized my cooking with what she calls "magic elixirs," which are basically sauces, salad dressings, pestos, and homemade condiments that take your entire meal up a notch. It is worth buying the cookbook just for those recipes, although I hear that no one does meat better.
Teri has a generous, nurturing heart, loves and prioritizes her twenty-something kids, and "as a woman of a certain age," took the internet by storm, mostly teaching millennials how to cook, as a clucking mother figure. I'm glad to champion her cookbook to you–her food is delicious and wholesome! I have watched as her following has risen into a sensation in a short time; she works hard and deserves every bit of it.
Get the No Crumbs Left cookbook for yourself or give it as a gift. Or simply check it out from your local library, like I did. However you get there, let versions of her "magic elixirs" change your life too.