Day 7: Trip Food Photos (Part 1)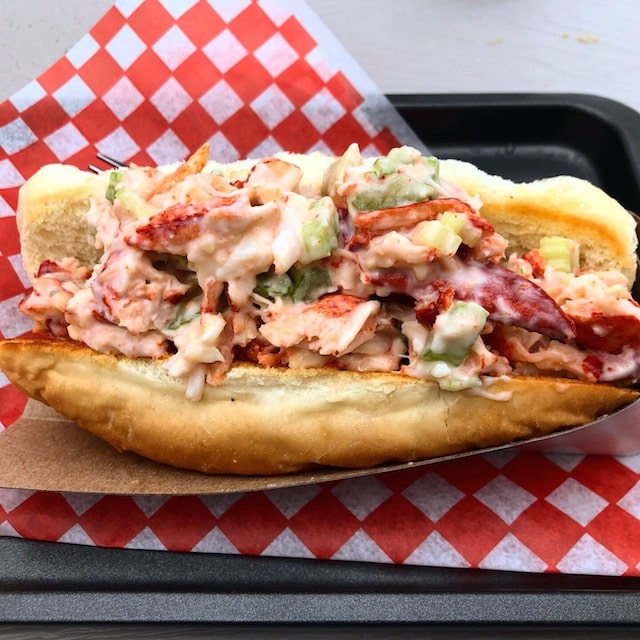 Since we were driving today, I thought I'd catch you up on what we've been eating. We brought with us green juice, dried fruit, cans of tuna, nuts, butter, spices, eggs, and crackers. We are supplementing as we proceed, for example at this farmer's market, and restaurants dishes shown below. Tonight we are going to the fish market to buy local scallops to make ourselves. Our latest discovery is farmer's market rosemary goat cheese on almond crackers with fig (with optional arugula); this combination is worthy of the poshest appetizer. You can see we are roughing it!
Above is the quintessential lobster roll. Below, you can see haddock chowder, salt cod cakes, spicy strawberry watermelon mint gazpacho, spruce and oak gelato (not a fan), fried scallops, fiddlehead ferns,  scallops in cream with smoked salmon, lobster stuffed mushrooms, scallops cooked in maple sugar and bacon… Pickled scallops were also delicious, but this candy was eaten before photographed.
I even got a tour around back at the lobster pound where they were getting a huge shipment ready to go to Asia. Check out how big some of those lobsters are!
This is a bonding trip, a camping trip, a painting trip, a nature photography trip, but also a food pilgrimage. We are just getting started.