Prayer Nuggets #3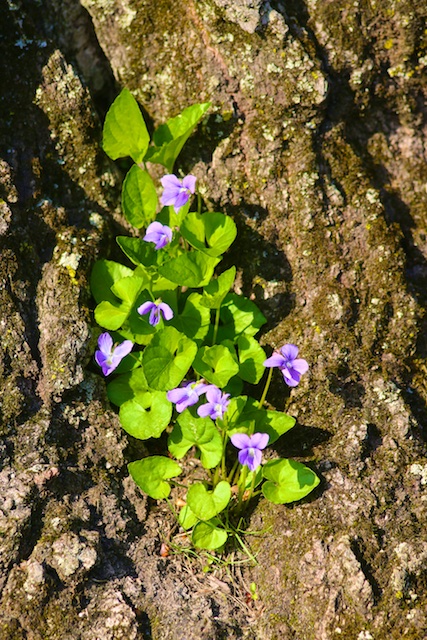 I have been following my daily prayer time with choosing one thing I had pondered while praying, and then writing it down in a journal. The idea is then to stick to this idea, bringing it forward at the helm of thought into every aspect of that day.
This is a new series, so you might want to check out Prayer Nuggets #1 here, and Prayer Nuggets #2 here. The references below with the abbreviation "SH" refer to Science and Health with Key to the Scriptures, by Mary Baker Eddy.
Here are some nuggets from my private prayers that I've been outwardly working on lately:
I am patient about my relationship with God developing at its own rate.
I show up and do diligence, and this demonstrates my devotion of thought, and reaps many blessings.
I am capable of more than I do. "I can do all things through Christ which strengthens me." (Phil 4:13)
I am growing in my understanding of the ever-present Principle of the universe.
I praise Love and Life and Truth for being all-powerful and especially for existing in a way that I can know it.
I ask God to bless and protect and uphold our children, teaching them gently, governing them implicitly in every detail of their lives, honoring them, and encouraging them, and rejoicing in them.
I am "clad in the panoply of Love" where "human hatred" cannot reach me. I am safe from any antagonism or angst.
I see God's face in every flower.
Every breath is a prayer of thanksgiving, an exchange of devotion and communion with my creator.
I am in awe of the diversity in creation! So much variety speaks to the vastness and inclusivity of God!
Nothing comes between me and God. I am not distracted, but poised and focused.
The water of Life unifies us all in one Source, one fruition, everyone included and every thirst quenched.
I have the stamina, grace, courage, perseverance, and grit needed to work hard and cross the finish line triumphant.
I celebrate every effort in a positive direction.
I already am everything I need to be.
My future is assured joy.
I am in awe of the One who is and was and ever shall be. I reflect that. So does everyone else. I see transcendence blazing brightly all around me.
Forget about yourself and everyone else; have it be solely about God.
Ask God every step of the way what to do and how to do it. Trust infinite Life to show you the way.
All powerful Truth is the very God of your being.
Think of God beyond pronouns.
I need to remember God's immensity and magnificence. God is actual!
Can I magnify God? I shall certainly try to honor God.
Choose what synonym you will serve today. I can only serve one master, God, but that includes a variety of facets. Don't get stuck serving only one aspect of the infinite.
I cannot be separate from divinity.
I am sheltered beneath God's wing.
I cannot be "corrupted from the simplicity that is in Christ." (IICor 11:3)
I have salvation and strength, the kingdom of God, and the power of Christ. (Rev 12:10)
Cling steadfastly to God.
The former things are passed away.
I am "unfallen, upright, pure and free." (SH 171)
I can individualize spiritual power. I can discover more of my authority in Christ. I can do this and still feel genuine, not an imposter or a fraud. God is the Life-force within me, and I am not enough to resist it.
Everyone needs love, especially those that seem unlovable.
I need an awareness of God as present, right here, right now.
Every good I see or experience reveals the presence of God.
We are graven in the uncrushable spot in God's hand. (from a Michelle Nanouche lecture)
I am not "made up of brain, blood, bones, or other material elements." (SH 475) I am completely spiritual. (Wow, the repercussions of this thinking!) I am God's idea, the manifestation of God's thought.
I don't possess a body separate from God, rather I express God's body of thought.
I am not susceptible to other's thoughts about me. What someone else thinks does not govern my experience. What they think is actually none of my business, and cannot effect me. God, however, the just and merciful creator and arbiter of all good, does completely and perpetually govern every detail of my life, and in only good ways.
God is what is permanent and unchangeable in my life. Rest on this rock, and build from this foundation.
You'll get through it; do not doubt, keep plugging away, remembering the high goal.
Good is contagious.
Focus on what God is doing right now!
Do not be alienated from the life of God.
What am I spiritually understanding of God right now?
Goodness is continuous, uninterrupted, irresistible, and completely defends itself.
No one is Eve's daughter!
We are "children of the light." (I Thess 5:5) So I must SHINE. Light chases away darkness. We all must shine.
My mission is to bless and be blest.
I "dwell in the secret place of the most high." (Psalm 91:1)
Witness today that progress is destroying all error.
Get rid of transient standards; uplift moral and physical standards.
What does it mean to be "upright in heart?" (phrase used repeatedly in Psalms)
I am accurate, precise, thorough, competant, prescient.
View existence as loveliness and freshness and continuity.
Trust more in the almightiness of immortality.
Please, God, purify me with hope.
Thank you God, that everyone will get there.
Have my thought be resurrected. Have my thought open to good news, and closed to the counterfeit.
Seek greater mental engagement.
Believe what you say.
"Discover what God has already done." (SH 260)
"Plant ourselves on what is pure and perfect." (SH 222)
What are some of the prayer nuggets you've been working with lately? Please share them in the comments below.