Before and Again (Book Review)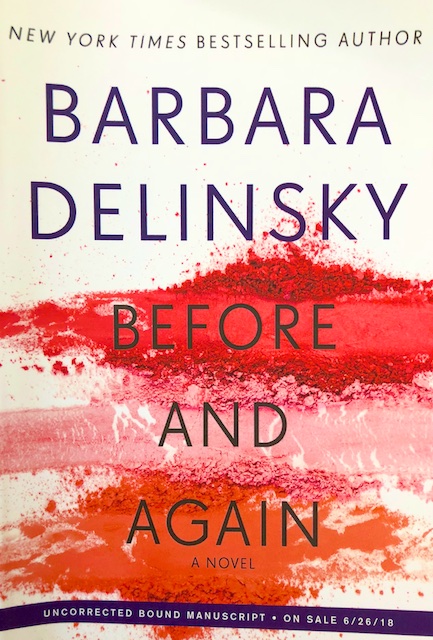 I just finished this advanced reader's copy I received of a mass market book that turned out to be better than I expected it to be. It is not at all great literature, and I can only give it 3 stars, but still is was enjoyable, mostly because it is a story of resilience, and it is wonderful embrace that concept for everyone, anywhere.
The main character made a mistake and killed someone she loved, and facing criminal charges, was hounded by the media, let down by her family, and got divorced over it. She was in a sea of self recrimination, grief, self loathing, and shame. But somehow she picked herself up, started again, and things eventually got better. This is the story of that process for her.
My favorite bits:
"People don't cry because they are weak. They cry because they've been strong for too long."
"There are two reasons people change. One is if they've opened their minds, the other is if their hearts have been broken." (This why I so vigorously support the former– it is such a better route than the latter!)
I may not agree with the author's take on God's role in tragedy, but it is a popular thought, and you can see why. I may not agree with the quote on the back of this book about this author being a great writer, because I read better all the time. She does have her psychology spot on in this story, which is why it reads as not only predictable, but true.  After reading this, I learned that the author has a degree in psychology from Tufts; it shows in how she understands people.
I initially read this book because I have both the categories "chick lit" and "beach read" on my Reading Challenge that I thought I could count it for. It could be counted for those because the reading level is so very light, but the content, while upward in trajectory and unsurprising in its neatly positive conclusion, includes lots of slogging struggle that you don't always want when shopping for those type of books.
Before and Again –this story of second chances– comes out in June. Not on your "must read" list at all, but this title could serve well if you need something that is easy to read by not entirely vapid. It served that category for me well, in between other more esteemed titles that require more time and attention.