A Piece of the World (Book Review)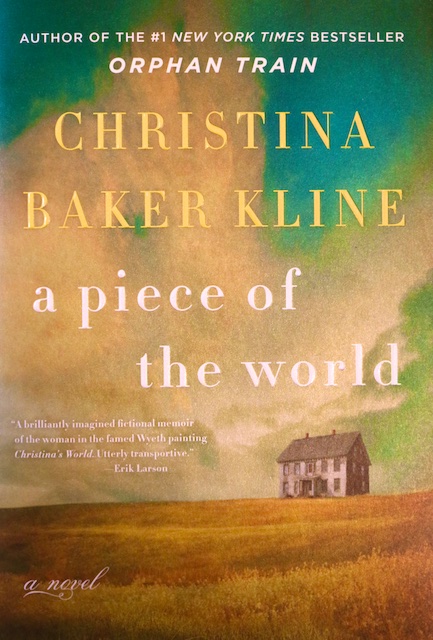 This atmospheric, fictional memoir of the story behind Andrew Wyeth's iconic painting Christinia's World (shown first below) is a deep portrait of another time and place. Vividly imagined and beautifully written, it is a quiet, evocative read of of a lonely woman with a crippling infirmity living with her brother on the coastline of Maine. 
It is true that many of Andrew Wyeth's paintings were painted here, and the facts were preserved faithfully as this story was spun around them. As Andrew Wyeth's painting tried to capture Christina's world, this author does as well. You wonder what Christina herself would thing of this work of fiction. Surely she had her own story to tell.
Here are some favorite lines from the book:
"I wonder, not for the first time, if shame and pride are merely two sides of the same coin."
"Do our natures dictate the choices we make, I wonder, or do we choose to live a certain way because of circumstances beyond our control? Perhaps these questions are impossible to tease apart because, like a tangle of seaweed on a rock, they are connected at the root."
"Over the years, certain stories in the history of a family take hold. They're passed from generation to generation, gaining substance and meaning along the way. You have to learn to sift through them, separating fact from conjecture, the likely from the implausible. Here is what I know: Sometimes the least believable stories are the true ones."
"What she wants most – what she truly yearns for – is what any of us want: to be seen."
"I wanted to show…….both the desire and the hesitation."
This slow, period piece I recommended for my book club to read at some point in the future. You'll see Andrew Wyeth's paintings differently after it, even though it isn't really about him. Read this book when you are in the mood for something that is short and deep and not plot driven. I give it a very hushed five stars.