In Anticipation of Thanksgiving (new poem by Polly Castor)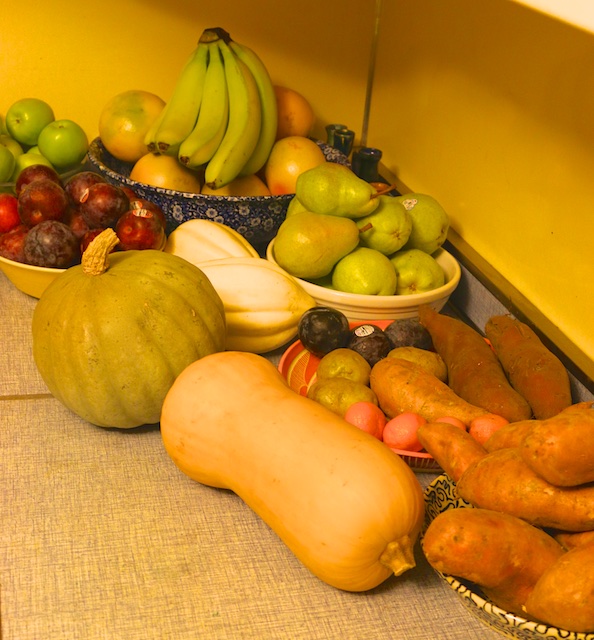 In Anticipation of Thanksgiving
Stocking up on groceries
for our family to come home,
packing the refrigerator,
full to the gills,
as the pewter clouds ramble
over the russet hills
decorative trees shoulder their
duties well until leaf loss turns
the horizon to spiked and bristling.
The kitchen counter is crowded
with bowls of fruit and vegetables
waiting in eagerness, for children,
now young adults, to return
full of conversation,
discussing what's learned
navigating new directions,
with swirling hopes for the future,
all to become ready to dive in anew.
Just starting to get cold, with a
hint a of woodsmoke in the air,
We vacuum and sweep, roasting vegetables
in advance; I'm off to the airport
to pick the first one up–
the visit will be a week, short,
starting slowly, gaining
steam and participants
as the days cycle by.
A holiday of fall and food and family
of gratitude, blessings, and grace
we'll play games and read and watch movies
resting and cooking, hugging and talking
lolling and debriefing, strategizing,
and applying, sleeping and walking
abruptly ending, with all back in their places
prepared for winter with bellies full of love
when the edibles and the leaves are gone.
by Polly Castor
11/16/17