Our Youngest Graduates from Sunday School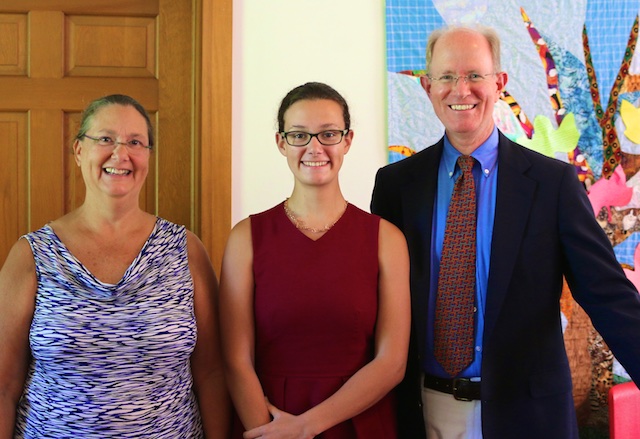 Yesterday our youngest graduated from Sunday School along with her friend (who you met years ago on this blog here). In our Christian Science tradition, students graduate from Sunday School at the age of 20, and after that attend the adult Sunday service. Our daughter is actually half way to 21, but because she was away at her research internship, waited to graduate together with her friend who is more recently twenty.
See photos in this post of our graduation celebration, complete with photos of their Sunday School teachers, with their parents, and at lunch afterwards. As a gift they were each presented with an inscribed Church Manual (bylaws etc), and were also given a subscription to an electronic version of our weekly Bible Lesson.
I am so very grateful for the support of this Sunday School in raising our children to the fine adults they are today. Our church is truly family to each other and there is so much love expressed there. I am also appreciative of all their Sunday School teachers out there that were not able to be there yesterday. You were remembered and appreciated as well.
Onward and upward!