Art Expo New York 2017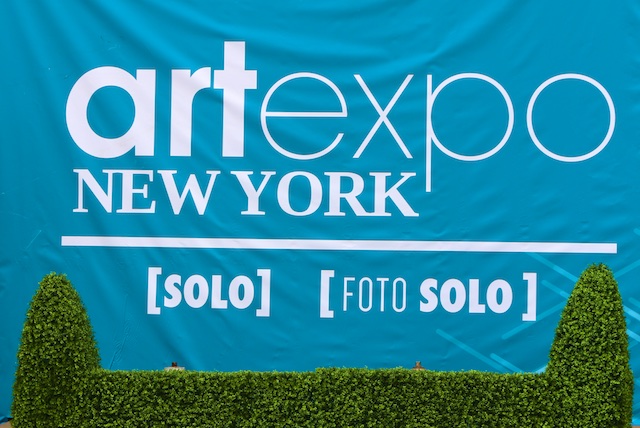 James and I had a great time going into New York City for the Art Expo last Saturday. 
It was my distinct pleasure to meet and chat with Claire Desjardins, who you may remember featured on my blog. I have enjoyed and followed her work for a long time. I recommend following her on Instagram and checking out her website here. She is exuberant and wonderful, even wearing her artwork on her legs! And I love that photo of her with the three red "sold" dots over her shoulder…
My favorite photographer in the show was Zsuzsanna Luciano, pictured below with her marvelously stunning image of America's oldest oak. That photo stopped them from building a highway next to it that would jeopardized its roots! This is why she calls herself a "conservation photographer." She's a radiant human being, I hope be able to support her career in some practical way.
There were not many landscape painters represented in this show, but my favorite one was Samir Sammoun. See some of his work below and check out his website here.
I was blown away by the Ardmore Ceramic Art from South Africa. Check out some photos of their work below as well as on their website here. Each piece was sculpted by one artist and painted by another. The detail was amazing!
Below the ceramics, see emerging artist Madeleine Anne Cohen, as well as work by others that I enjoyed…