JustServe App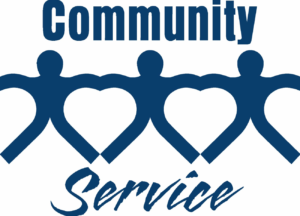 I have been an active member of the Ridgefield Clergy Association for over 20 years. This year we are hosting the monthly luncheon meetings in our Christian Science branch church, and I am cooking for them. You can see last Wednesday's spread below.
Last week we were introduced to a website and app that I think will be of interest and practical use to my blog readers. It is call JustServe, and you can see their website here, or download their free app for your phone. This effort, initially started by the Mormon church, is a non-denominational, non-profit effort to connect volunteers with the widest range possible of community volunteer opportunities. Those seeking volunteers can post their needs and occasions, both ongoing and/or incidental, and those looking for ways to volunteer can easily contribute to their communities by searching out opportunities listed.
On the website or app, you can type in your zip code to find ways to pitch in. Any kind of (non-political) organization needing volunteers can post what is needed. Apparently boy scout troops, girls scout troops, and charity leagues frequently use this site. Volunteers use it when they travel as well to find ways to contribute time instead of just sightseeing, because you can quickly link up with any possibilities in a given area, just by knowing the zip code. Many people enjoy using it to get out in the community and meet others with similar values, all while accomplishing some good.
Check out their intro video and get involved, by either posting needs or meeting them, all the while making our communities stronger.