The Robe (Book Review)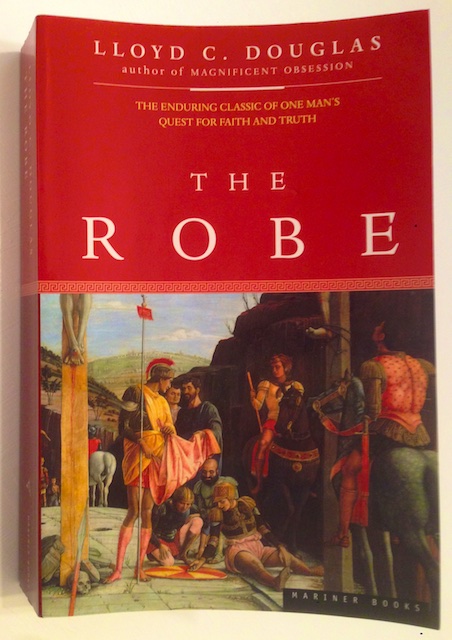 I can't say enough good things about this book, and I give it an enthusiastic five stars. I think everyone should read this Christian classic. It was written back in the forties, and I heard about it from a client in my spiritual practice. Maybe you haven't heard of it either? This wonderful literature depicting the biblical times in such a fresh way is not to be missed! I wish we had read this as a homeschooling read aloud; it is perfect for the whole family to hear together.
The main character is the Roman legionnaire that cast lots for Jesus' robe (and won it) during Jesus' resurrection. The plot vacillates between Rome, Greece, and the Holy lands, and with Jesus mostly "offstage." It is the story of not only of the crucifixion and early Christianity, but of healing, finding faith and emancipation, and includes a bit of romance.
(For those sticklers out there, please be advised that there are a few minor inaccuracies in this portrayal of the events, and some very slight artistic license has been taken, deviating a few percent from the Biblical version of this story. Only someone who knows their Bible and Christian history well will be able to pick this out, and we did not find that it interrupted our enjoyment of the story, nor its profound impact.)
This long, detailed, deliciously written novel is by a master storyteller, and it was especially satisfying to read it during Easter week. But whenever you read this, you'll be glad you did!