Not Dead but Risen (New Easter Poem by Polly Castor)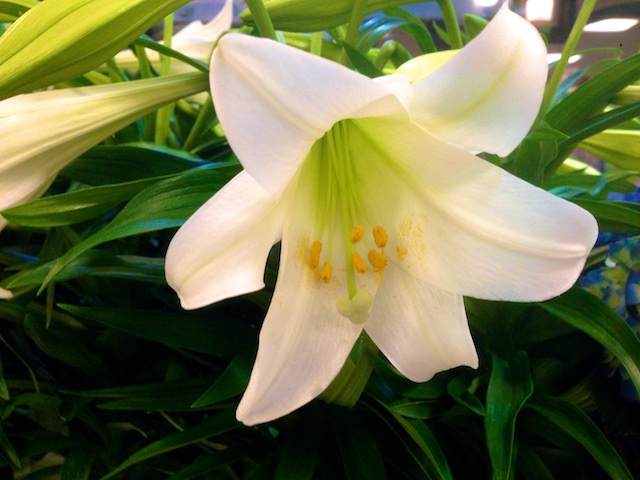 Not Dead but Risen
Exultant victory over excruciating sacrifice…
Immortality permanently annihilating death…
Revelation emancipating entombed conceptions…
Hope refusing to be squelched or silenced…
While the attempt to kill and sepulcher
the potency of spirituality
fails, once and for all, for all time.
Resurrection is spiritualization of thought.
Realization, unconfined, bursts free and whole.
Life is not only precious, but everlasting,
indisputably incorporeal, and indestructible.
Sentient existence is thriving, inspired, and real.
In the early dawning light, it is interesting
that the women see it first.
Be moved beyond where you were before.
Overcoming is the point, not suffering.
Quicken whatever feels destroyed in you.
Revive your original innocence.
Don't hide joy behind a stone.
Find liberation from every hate
and impediment.
Celebrate this promise springing forth:
Life is filled with purpose, vitality, and adoration.
This is of hourly (not only seasonal) importance.
Learn to live as he did
in the ever-present, pure consciousness
–the kingdom of heaven– untouched
by materiality, fear, and darkness.
Honor Jesus' triumph
by making it practical yourself.
Resurrect every deadened thought,
wherever it is closed off and seemingly defeated.
Like our Way-Shower, be vibrantly
resuscitated, rejuvenated, and reassured
by your permanent coexistence with our Creator.
by Polly Castor
Easter 4/16/17