The Henna Artist (Book Review)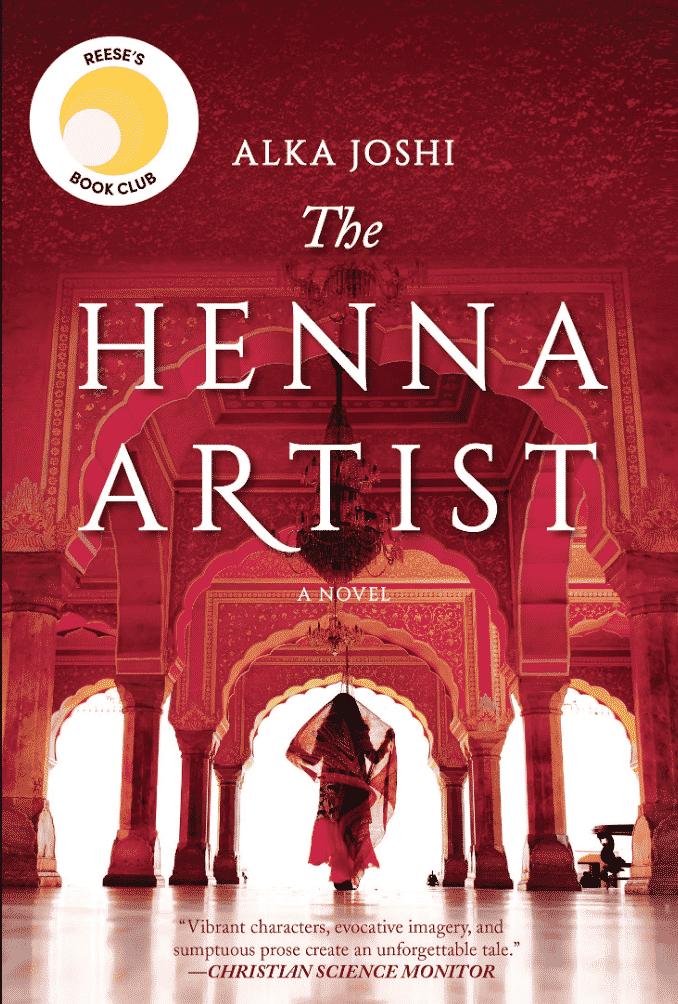 I really enjoyed The Henna Artist, which is chick lit with an exotic twist. This book was recommended to me by one of you blog readers, and I'm glad you put it on my radar. It was so much better than many of the recent bestsellers I've read.
It is a novel about a girl forced into marriage at the age of 15, and how she eventually makes her own way. The story is layered with her struggles, successes, and challenges. Both character driven and plot driven, it is set in India in the 1950's after partition, when women still have a long way to go to be equal. But that doesn't stop this plucky heroine!
Unlike a lot of the books set in India that are complicated and cacophonous, this one is quite quiet, straight forward, and simple. Themes throughout the book include love of family, the hatefulness of gossip, harm and forgiveness, finding one's destiny, and the ability of a person to change and improve. Abortion also has a place in this story, so a heads up on that.
Once you settle into the names, this story is quite readable, and the end is satisfying. Only because I could always guess what would happen next, I give it 4 stars. Still, if you want a droll diversion that is not vapid, trite, or lame, I recommend reading this commendable debut novel. It is a great way to visit another culture when you are land locked in a pandemic.
I listened to this book on audio, which is a great option, for all the foreign details are pronounced correctly, and you really feel as though you are present as the tale unfolds.