Book Review: The Art Forger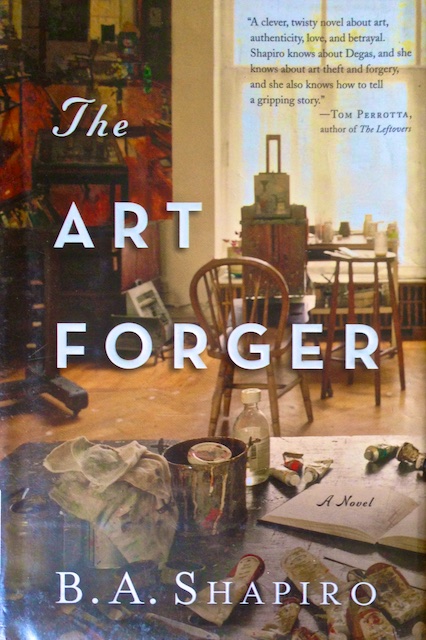 I've read some wonderful books this summer but they have been mostly non-fiction and all very slow going (see here and here and here). So it was a particular pleasure to zip through this page turner.
I loved it and give it five stars! This creative writing professor really knows how to tell a story! Below I include the backs of both the hardcover and paperback version, so you can see the range of other positive reviews.
In this literary thriller, a struggling artist makes some foolish choices, which lead to taking more risks to learn the truth about what is real and fake in the art world. This engaging tale is brought into hyper focus by setting it amidst the context of the actual unsolved heist of the Gardner Museum in Boston. Filled with art history and art technique in such a casual way even laymen would enjoy, this novel reads more like a fast paced detective novel mixed with a very intelligent beach read.
If you haven't read this yet, I strongly recommend it. It is compelling, but thought provoking, entertainment. I found it hard to put down, and stayed up too late finishing it.